Relay for Life hosts scavenger hunt to raise money for cancer research
Relay for Life auctioned off photos and held a scavenger hunt on Sunday to raise money for the American Cancer Society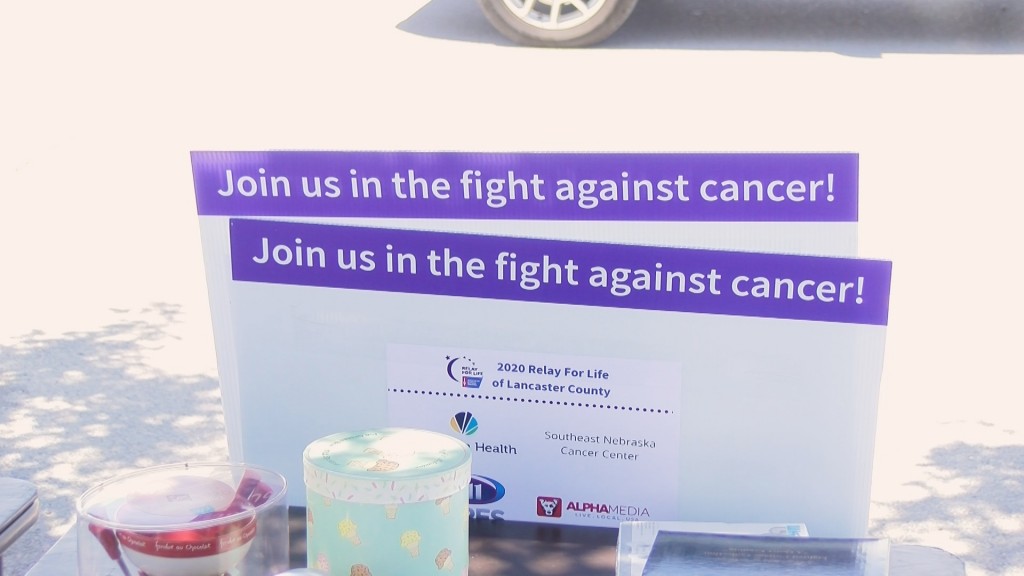 The American Cancer Society says over one million new cancer cases will be diagnosed this year. Relay For Life in Lincoln is trying to raise money in hopes for a cure. The organization hosted a scavenger hunt on Sunday to raise money for the American Cancer Society.
Participants were led on a scavenger hunt around Lincoln. Clues and prizes were hidden in Pioneers Park, Holmes Lake, and art sculptures around the city. Event leader Tracy Straatmeyer says the event is the perfect way to social distance. There was also an opportunity to participate in a silent auction. Three Nebraska football photos were put up for auction. Photographer and event leader Jeremy Buss chose to participate in the auction for personal reasons.
"I unfortunately lost my wife from cancer, and she was a huge Husker fan," Buss said.
The canvases displayed a Husker football helmet, Memorial Stadium and a player.
"I don't want other people to have to go through what I did," Buss said. "Every little thing that I can do with it, that's where the pictures for the auction come from."
Over $400 has been raised from the scavenger hunt. Buss says, even during a pandemic there is still a need to help others.
"Unfortunately the world has stopped in a lot of ways, but cancer has not," he said.