Republican Rep. Matt Gaetz denies alleged sexual relationship with minor
Gaetz continues pointing the finger at alleged "extortionist" David McGee in the wake of sexual allegations against him, but sources say federal investigators are looking into both of them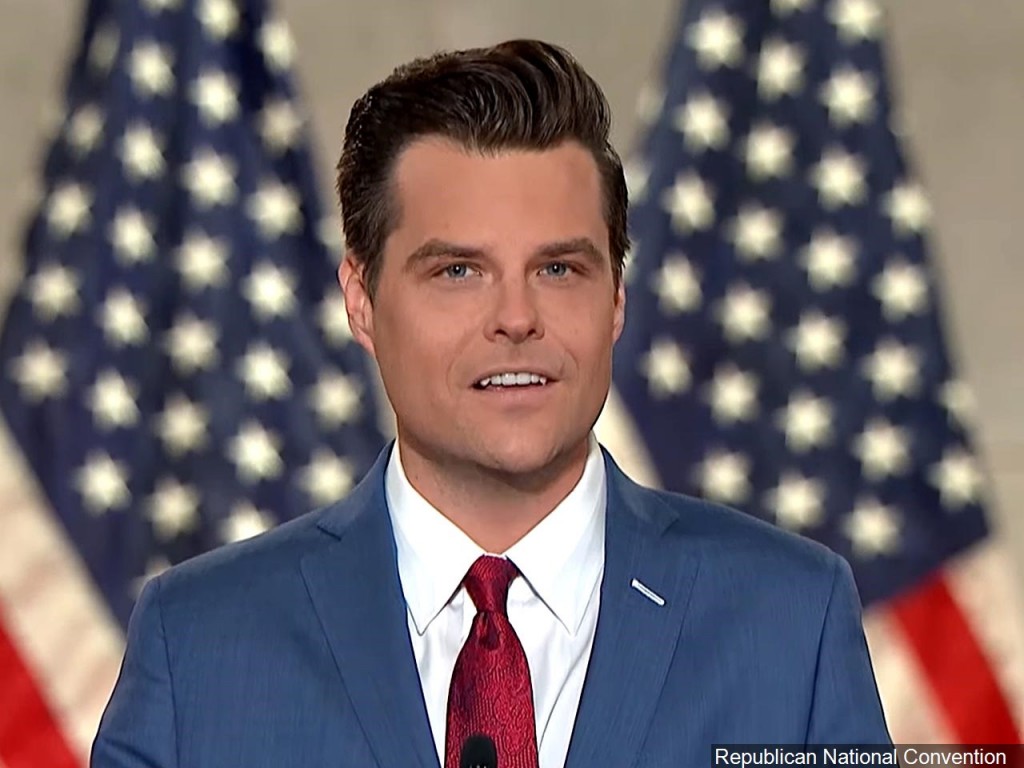 LINCOLN, Neb. (KLKN)- Florida Representative Matt Gaetz is being looked into by federal authorities on allegations that the junior congressman had a sexual relationship with at least one minor, and now, they're looking at the Republican's behavior not only in Florida but outside of his home state as well, three sources familiar with the investigation told ABC News.
The investigation into Rep. Gaetz was first reported on Tuesday by the New York Times and confirmed by ABC News. It shocked many in Republican circles, especially those friends of former President Trump, who considers Gaetz a friend and ally.
MORE: Border Patrol rescues toddlers dropped by human smugglers
"I have not had a relationship with a 17-year-old. That is totally false," Gaetz told Fox News's Tucker Carlson in an interview Tuesday night. "That is false and records will bear that out to be false."
ABC News was told by sources that the investigation has been happening for months, its start dating back to the Trump administration. Sources say that the former Attorney General Bill Barr had been briefed on the progress of the investigation several times.
Another source told ABC News officials that federal authorities have begun interviewing multiple witnesses as part of the investigation.
In an Axios report from Tuesday, Gaetz reportedly told confidants that he's considering leaving office and joining the right-wing media outlet Newsmax.
And despite this retiring idea being tosses around, another source told ABC News that Gaetz has been reaching out to many prominent lawyers in the last several weeks. ABC's source said that one of the attorneys Gaetz asked to help him was Washington attorney Bill Burck, who represented Steve Bannon, Reince Priebus, and Don McGahn during the Mueller probe. Burck turned down the case, according to a person familiar with the decision.
Gaetz actually confirmed the investigation on Tuesday on Fox News when he said that he was approached by a person who said he could "make this investigation go away."
"There was a demand for money in exchange for a commitment that he could make this investigation go away along with his co-conspirators," Gaetz said, identifying the alleged extortionist as former DOJ official David McGee.
But McGee's current employer, the law offices of Beggs & Lane, denied those allegations in a statement on Wednesday night.
"The allegation by the Congressman is both false and defamatory," the statement read. "Mr. McGee was the Chief Assistant United States Attorney for the Northern District of Florida 25 years ago. During his tenure with the Department of Justice, his reputation for integrity and ethical conduct was impeccable. It has remained impeccable throughout his 25-year tenure with our firm. While he was with the DOJ he would never have entertained a scheme such as what Congressman Gaetz suggests nor would he today. Unsubstantiated allegations do not change that fact."
A source familiar with the investiagtion confirmed that the FBI and Justice Department are separately investigating Gaetz's allegations that he was the target of an extortion attempt.