Slow holiday warm up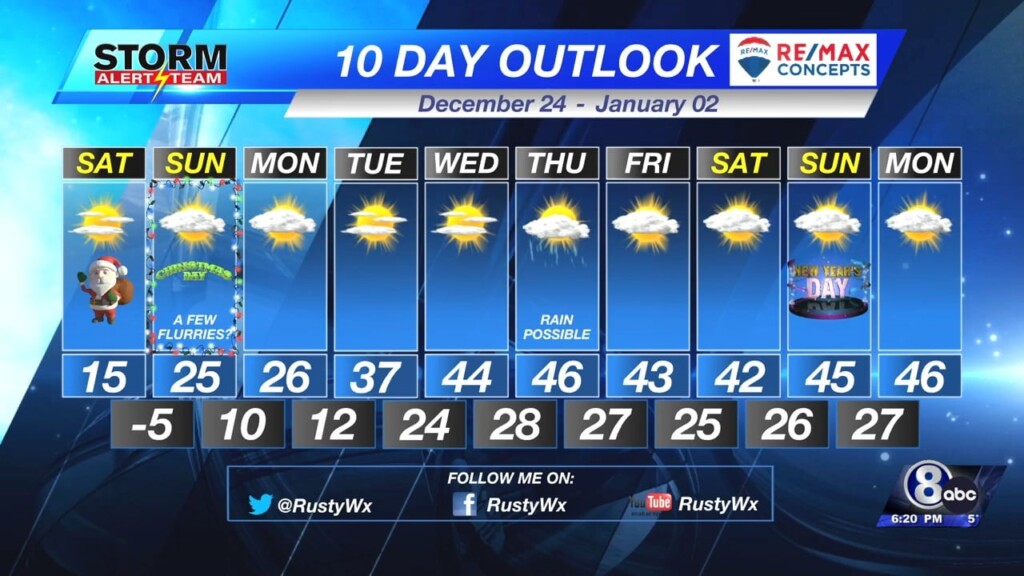 Our average high this time of year is in the upper 30s and we're going to be below that for the next few days. However, we get back to normal on Tuesday and continue the warming trend into the rest of next week! It's going to be a dry 10 days ahead, except for a small rain chance by the end of next week.
For the Lincoln area on Christmas Eve and Christmas Day, it's going to be cold but not quite as windy.
If you're doing any traveling over the holiday weekend, it looks quiet and cold in the central plains.
Cold air will still be in place on Saturday, but you have to go to Michigan to see snow falling and Oregon and Washington for rain.
For temperatures on Saturday, it'll be below zero for much of Iowa, the Dakotas, and areas north. A little warmer south and west.
A little snow moves into Wyoming, Idaho, and the Dakotas on Sunday, but most of us will be dry.
Temperatures continue to improve with the below zero temperatures confined to Minnesota on Sunday. Highs for much of the central plains will be in the 20s, 30s, 40s, and 50s!
There is a slight chance for some light snow or mixed precipitation Sunday evening (above). Snowfall amounts look minimal at this time.
For Lincoln, we finally get back into the 40s by the middle of next week. We'll stay there a while, too!
Chief Meteorologist Rusty Dawkins
Twitter: RustyWx
Facebook: RustyWx
YouTube: RustyWx