NEW DETAILS: Man threatens to 'shoot you and your friends'
Following several hours of negotiation with police at a Lincoln apartment, the man was arrested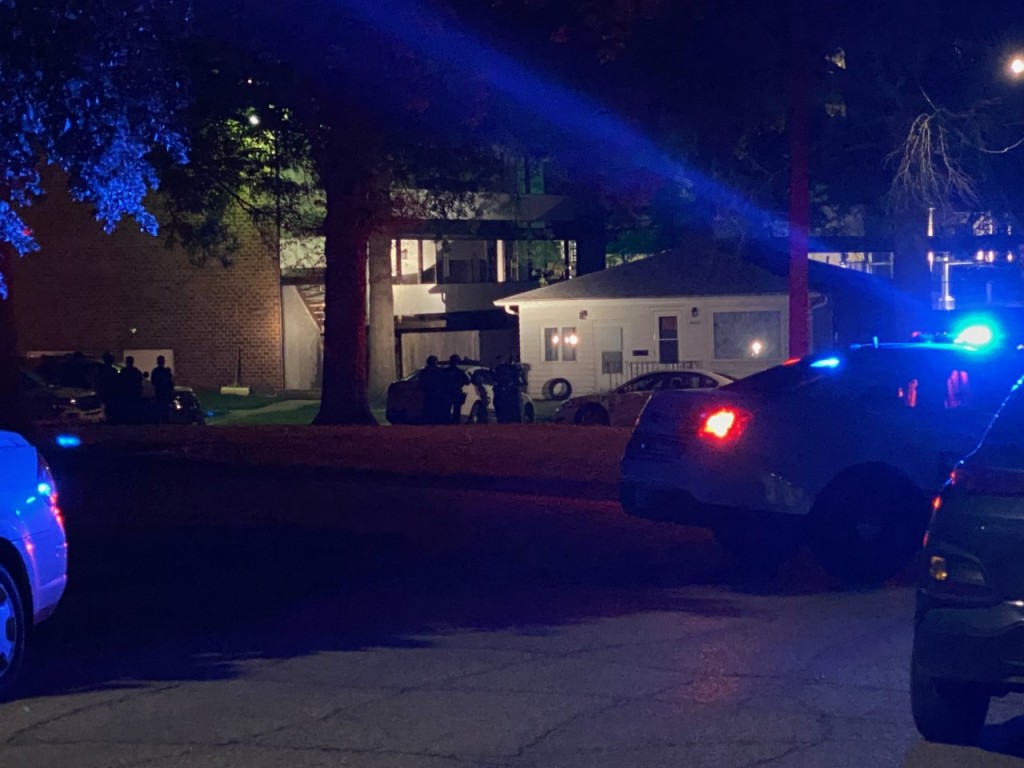 LINCOLN, Neb. (KLKN) — UPDATE: Lincoln Police had to intervene after one man continued to harass and threaten to kill a construction employee.
Tuesday night, just after 8 pm, officers with the Lincoln Police Department (LPD) arrived at an apartment complex near N 46th and Huntington Ave.
A 23-year-old victim explained that her boyfriend, 27-year-old Nathaniel Tromblee had been harassing construction workers at the apartment. When told Tromblee to leave them alone, he shoved her into a wall.
A construction employee added that Tromblee had been threatening to fight and kill them. Then things escalated when Tromblee pointed a black handgun at the workers.
A witness confirmed the encounter by producing a video of Tromblee shouting, "I'll shoot you with this f—ing 9 millimeter. I'll shoot you and your friends."
When Tromblee spotted LPD, he barricaded himself in an apartment. LPD SWAT was called to assist in his apprehension.
After five hours of negotiation, Tromblee finally exited the apartment and was taken into custody.
Tromblee was arrested for Terroristic Threats and Domestic Assault.
---
Overnight on Wednesday, LPD was called to an apartment near 46th Street and Huntington Avenue on the report of a disturbance. LPD was told by residents of the apartments that a man had been seen leaving the apartments with a handgun that he threatened neighbors with.
Later, LPD says the man returned to the apartments, police were on scene and the situation escalated into a standoff.
After several hours of attempted negotiation with the man, Lincoln police reported the man surrendered and was taken into custody for the charges of Terroristic Threats and Domestic Assault.
---
Lincoln Police are in a standoff outside an apartment near 46th Street and Huntington Avenue.
Police are telling someone inside the apartment to come outside with their hands up. Reporters on scene spoke with neighbors who say police have been on location for several hours. Police are asking people to avoid the area.
Around 2 a.m., police took an individual into custody.
This is a developing story, more information will be posted as it becomes available.