Talon Room offers look at local caterers through wedding gala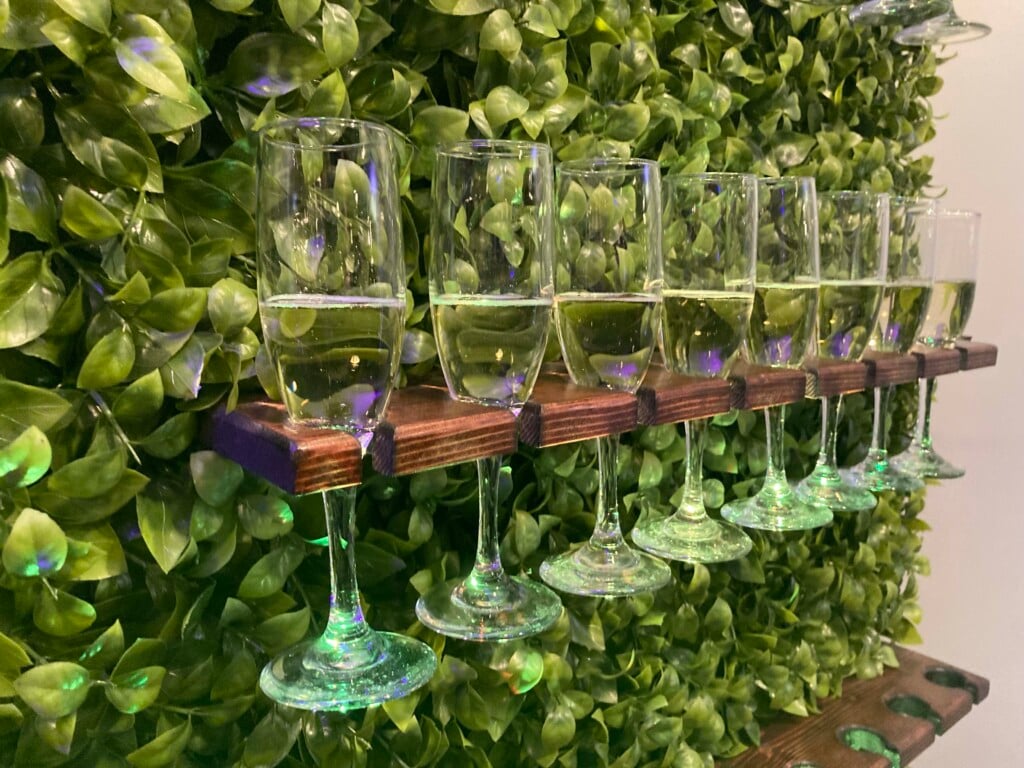 LINCOLN, Neb. (KLKN) — For many couples, finding caterers and vendors for wedding ceremonies requires a lot of trust between the two parties.
Many look to wedding shows to tackle this issue for ways to speak with businesses face-to-face.
The Talon Room in downtown Lincoln spent Sunday hosting a small gala that allowed couples to do exactly that but also offered a platform for local businesses to peddle their services.
Venue owner Matthew Rogge said he came up with the idea to host the gala to separate themselves from big-name shows.
"The reason we started doing this on our own was so people could see our venus specifically," he said. " When a couple comes down they have their preferred vendors versus vendors at big shows."
One of those local businesses that Rogge asked to show their goods was Sunflower House Sugar Cookies, which displayed a variety of sugar cookies in flavors like pineapple upside-down cake, lemon blueberry and smores.
Owner Stacy Tamerius said it was her first time taking part in a wedding show but for her, a good cookie can make any occasion a memorable one.
"I have cookies that people have loved and I thought 'why not bring it in for someone's special day," she said.
The gala had an onsight DJ crew that has participated for all six years the event has been running.
Crown DJ's brought the venue music and festivities that simulated what a potential reception could look like.
The business's owner Derrick Heydon, the gala allowed him to speak personally with soon-to-be married couples about how they can work to make the day less stressful.
"When they are getting married they are overwhelmed with big choices," he said. "We like to give people a more intimate environment to talk about their special day."
If couples had a passing interest in any of the vendors or caterers they could swap information to begin talks as soon as the day after the event.
Rogge said that by the end of the event, he hoped couples would have a better idea of what they wanted for their day.
"Weddings are a very personal thing," he said. "It's definitely important to work personally with them."