US removes barriers to naturalization for applicants with disabilities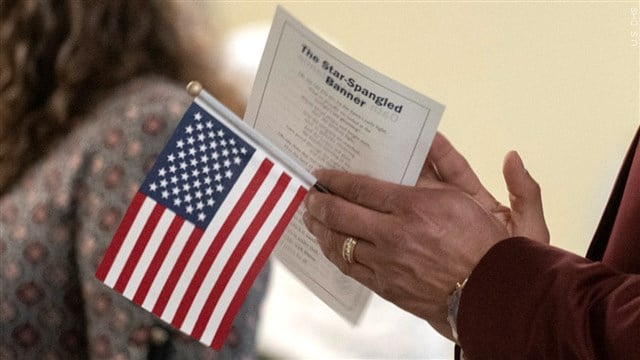 LINCOLN, Neb. (KLKN) – Some barriers to citizenship for those with disabilities were removed on Wednesday, U.S. Citizenship and Immigration Services said.
Changes were made to the Medical Certification for Disability Exceptions form after revisions were proposed by the Biden Administration.
President Joe Biden signed executive orders in February 2021 to remove barriers to legal immigration for disabled people and underserved populations.
The most notable changes include the elimination of questions about how each disability affects specific functions of the applicant's daily life.
Among other amendments, revisions also eliminate dates of diagnosis, a description of the severity of each disability and a question of whether the certifying medical professional has a preexisting relationship with the applicant.
"This is a wonderful example of how USCIS is listening to the public it serves in order to better address their needs, while fulfilling our responsibilities as an agency," USCIS Director Ur M. Jaddou said.
In addition to the form's changes, new telehealth guidelines further removed barriers for applicants and medical professionals.
The changes were made after public input and feedback from government agencies in 2021.
Naturalization applicants with a physical or developmental disability or mental impairment that precludes them from fulfilling the English and civics testing requirements for naturalization may request an exemption.
But the form must be completed and certified by a medical professional.
For more information on USCIS and its programs, visit uscis.gov.  To comment on the changes, visit the Policy Manual Feedback page.