VIDEO: 11-year-old speaks out after fighting off attempted kidnapper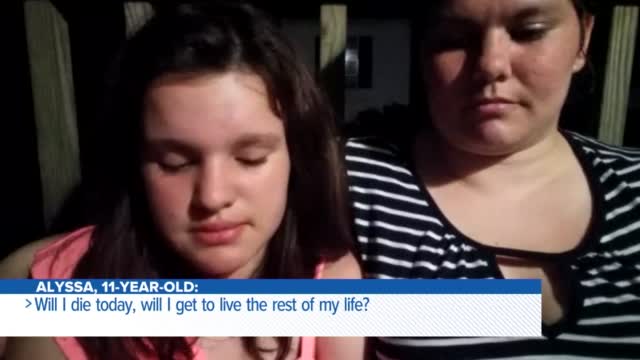 (ABC) — "Will I die today? Will I get to live the rest of my life?"
This is what 11-year-old Alyssa was thinking as she fought off her would-be kidnapper. An incredible escape caught on camera as she waited for her school bus.
BACKGROUND: WATCH: Man allegedly attempts to kidnap 11-year-old girl at bus stop
Her mother, Amber Bonal, described the attack, "If I would have lost her yesterday, the chances of me getting her back would've been very slim… She was almost kidnapped, that the guy grabbed her by her throat, he had a knife, he drug her to the ground, she was able to knock him down."
After knocking him down, Alyssa took off running in search of the nearest adult she could find. Experts say her instincts saved her life.
"It's amazing that she was able to see this dangerous situation avoided, but she really understood that this is a bad situation that she was in and she knew that she needed to fight to get away from that," commented Callahan Walsh with the Child Advocate with the National Center for Missing and Exploited Children.
But that's not all. Alyssa helped police identify her attacker by smearing blue slime on his arm- a tip she and her mom picked up from watching Law & Order.
The man charged with her attempted kidnapping, 30-year-old Jared Stanga, appeared in court Wednesday. He allegedly approached Alyssa before, about three weeks ago.
Since the first encounter, Bonal has walked Alyssa to school every day, missing Tuesday only to tend to her infant child.
"It's creating guilt for not going out there, but I can't let that tear me up, because I was going up there. It's not my fault, it's not her fault. It's that man's fault."