WATCH LIVE: Jeff Bezos and crew take 11 minute trip to space and back
ABC News Special Report coverage begins at 7:40 am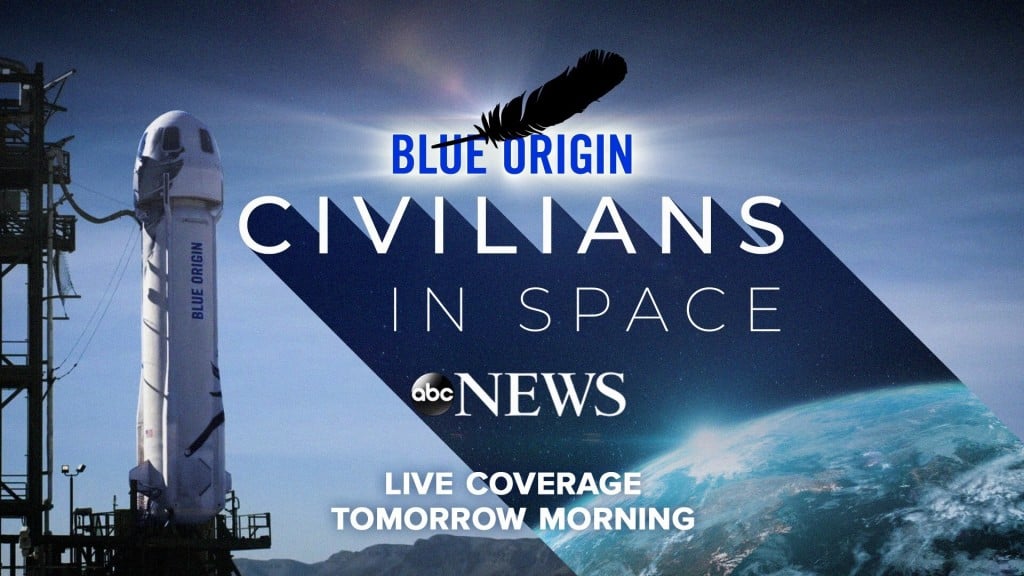 BLUE ORIGIN LAUNCH SITE ONE, Texas (KLKN) – Amazon founder Jeff Bezos stepped down from the business and is taking a step into space flight. His launch is set for Tuesday morning at a remote West Texas site.
You can watch ABC News Live Coverage here:
The billionaire told GMA Monday, "I have just been dreaming of this really my whole life, but I don't know what it's going to mean for me. Everybody who's been to space says it changes them in some way. And I'm just really excited to figure out how it's going to change me."
Bezos has a crew going with him, including his brother, Mark Bezos, 82-year old Wally Funk, a pioneering female pilot whose dreams of being an astronaut in the 60s were deferred, and 18-year-old Oliver Daemen, a student from the Netherlands. Funk and Daemen will be the oldest and youngest people ever to go to space.
Bezos said he chose this date because it is the 52nd anniversary of Neil Armstrong and Buzz Aldrin's moon landing on July 20, 1969.
The flight is expected to last 11 minutes, with four of those moments being "in space".
"What we're hoping to do is to build the road to space for the future generations," Bezos said, adding that Blue Origin's goal has been to make reusable launch vehicles and spacecraft to make space travel more affordable and accessible for people.