WATCH NOW: First vaccine clinic at Pinnacle Bank Arena
The first mass vaccination clinic at Pinnacle Bank Arena took place Friday morning.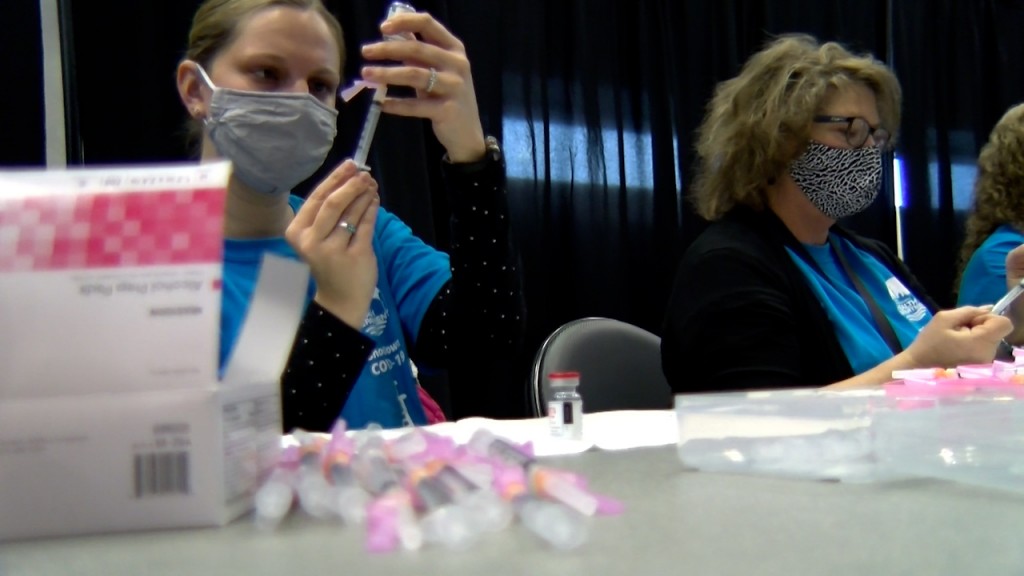 LINCOLN, Neb. (KLKN) – The first mass vaccination clinic at Pinnacle Bank Arena took place Friday morning.
Health Director Pat Lopez said around 2,200 people in Phase 1A – hospice workers, home health, and dental staff – were expected to receive the COVID-19 vaccine.
"I had a hard time talking to the team up there this morning," Lopez said. "I didn't realize I'd feel so emotional but this is really a historic event and its a symbol that this community is going to be moving forward."
It's unclear exactly when Lancaster County will move to Phase 1B, which opens vaccinations up to people 65 and older, people with certain health conditions and the education sector.
Gov. Pete Ricketts said Friday morning some state health districts have already finished Phase 1A, and expects larger counties in the Lincoln and Omaha area to do so in early February.
Lopez said before Friday's clinic around 6,000 people remained in Phase 1A locally. The county is slated to receive around 3,900 doses next week and in the following weeks.
Mayor Leirion Gaylor Baird called the clinic a step forward in the fight against the virus.
"For so long this team has been playing defense, for so long. And this is what offense looks like, were playing offense today against this virus and in this pandemic," she said.
Gaylor Baird said around 47,000 Lancaster County residents have registered to receive the vaccine.
SEE ALSO: Lancaster County online vaccine registration launches with 100 people per second trying to register
SEE ALSO: Kohll's Pharmacy offering COVID-19 vaccine registration
Health Director Lopez says parking in the garages connected to PBA as well as across the street has been made available during the vaccination events. Accommodations will also be made for those who are elderly or disabled and need assistance in the building.