WATCH: U.S. Coast Guard rescues people stranded on uninhabited island for 33 days
To survive, the three had to eat conch shells and rats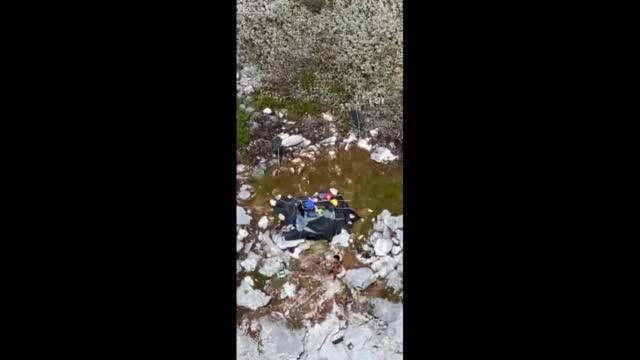 LINCOLN, Neb. (KLKN)- The United States Coast Guard said they rescued three people on Tuesday who were stranded on an uninhabited island in the Bahamas for 33 days.
Officials told ABC News that the three people, who are Cuban nationals, were stranded on Anguilla Cay for 33 days and survived by eating conch shells and rats.
The two men and a woman were taken off the island by a U.S. Coast Guard Clearwater helicopter; Mike Allert, the aircraft commander, said the rescue took about half an hour.
SEE ALSO: VIDEO: Driver goes right over edge of interchange, survives 70 foot fall
After being taken to the Lower Keys Medical Center in Key West, officials reported they had no injuries but showed signs of dehydration and fatigue. Allert said their conditions were surprisingly good, considering how long they were stranded on the island with a lack of freshwater.
#UPDATE @USCG rescued the 3 Cuban nationals stranded on Anguilla Cay. A helicopter crew transferred the 2 men & 1 woman to Lower Keys Medical Center with no reported injuries. More details to follow.#D7 #USCG #Ready #Relevant #Responsive pic.twitter.com/4kX5WJJhs8

— USCGSoutheast (@USCGSoutheast) February 9, 2021
At this point, Allert says that it is unclear how they ended up on the island.