WATCH ZOOM GONE WRONG: "I am not a cat" during court hearing
It's an error that puts "turn the mic on" meme to shame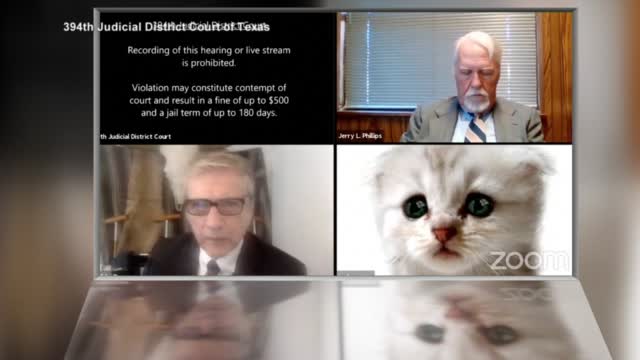 TEXAS (KLKN) – A "catastrophe" on a Zoom call is giving the internet everything it needs for the latest meme, as a cat filer was somehow placed on an attorney during a virtual court hearing.
Attorney Rod Ponton accidentally logged in with a cat filer on, showing the cat's face but putting the attorney's words in feline form.
As the judge called him on it he said, "I'm here live. I'm not a cat."
The judge tried to help him, while his secretary assisted. Ponton said he did nothing different than he usually does when he logged in.
Ponton jokes, "Well the cat ended up having an expression at the same moment my voice was having an expression of panic."
Luckily the judge had a sense of humor about it, sharing the video online and getting millions of viewers.
So was Ponton embarrassed by all this attention?
"Everybody laughed about it and if they can all laugh at my expense and I can give everybody a moment of humor I'm happy to do it," Ponton said.