'We control our destiny': Husker volleyball seeks first Big Ten title since 2017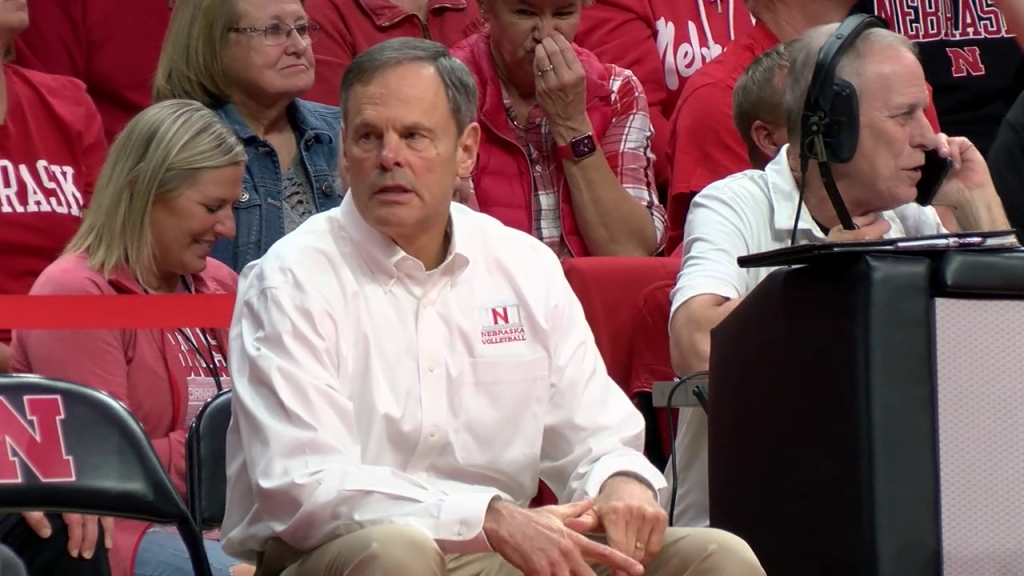 LINCOLN, Neb. (KLKN) – Nebraska volleyball will look to overcome its kryptonite, the Wisconsin Badgers, on Friday.
The last time the two teams went head to head, the Badgers came out on top with a coveted Big Ten win.
Nebraska wasn't demolished by any means, losing two sets 25-23.
But in the end, the Huskers were unable to get over the hump.
Nebraska, which currently sits at 16-2 in the conference, has two games left before the NCAA Tournament begins: Wisconsin and Minnesota.
"We control our destiny," head coach John Cook said at a Tuesday press conference.
Both games could prove crucial in securing a Big Ten championship, which the team hasn't accomplished since 2017.
"We've been working since January to get to this point where we'd have this opportunity to compete for a Big Ten championship," Cook said.
Wisconsin remains on top in the conference with a 17-1 record, so the Huskers will need to beat the Badgers to at least share a conference title.
But if Wisconsin falls to Ohio State in its last game of the season, and Nebraska beats Minnesota, the Huskers will be crowned the sole champions.
"There's more on the line," Cook said. "You want to be in the poker game? You got to throw in more chips."
But no one knows for sure, as a lot can happen in these final matchups of the season.
"It's gonna be a pretty drama-filled weekend for a lot of teams," Cook said.
SEE ALSO: Husker volleyball's Madi Kubik, Kenzie Knuckles not returning for fifth season