White supremacists joining police & military to further their goals, FBI report warns
White supremacists & far-right extremists are joining the police & military in order to further commit acts of violence toward members of minority groups, the report says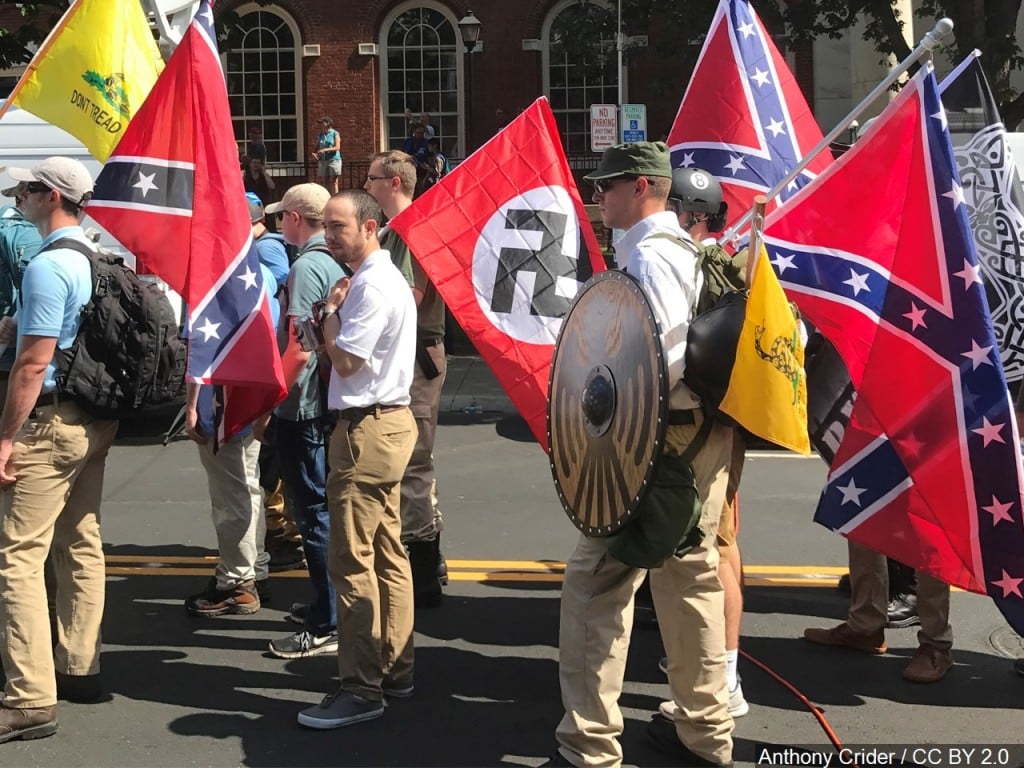 WASHINGTON (KLKN)- In an FBI document obtained by ABC News that was distributed to law enforcement agencies across the country titled, "Siege-Inspired Actors Very Likely Seek Military and Law Enforcement Affiliation, Increasing Risk of Tradecraft Proliferation and Color of Law Offenses in the FBI San Antonio Area of Responsibility", it focused on the extremists who found inspiration from the white-supremacist publication "Siege", which was the motivation for the neo-Nazi group, "Atomwaffen Division", along with others.
The conclusions reached by the FBI authors, who wrote this document from February 25, were based on information in records and via informants who had "excellent access".
The FBI's division in San Antonio, Texas concluded in the assessment that, based on 2016-2020 investigations, white supremacists and other far-right extremists would " "very likely seek affiliation with military and law enforcement entities in furtherance of" their ideologies.
This means that in some cases, the people who fit these categories of ideological thinking are joining the police or military in order to further commit acts of violence and hate toward members of minority groups.
In other cases, they intended on joining the military or police forces to educate themselves on waging war against those in minority groups.
MORE: At Chauvin trial, jury selection is first battleground
"In the long term, FBI San Antonio assesses [racially motivated violent extremists] successfully entering military and law enforcement careers almost certainly will gain access to non-public tradecraft and information, enabling them to enhance operational security and develop new tactics in and beyond the FBI San Antonio" region, the document said.
FBI spokesperson Katherine Gulotta said that "FBI field offices routinely share information with their local law enforcement partners to assist in protecting the communities they serve." She didn't address the content of the report.
There are critics of the document though who say that FBI agents watched the evidence grow, saying that they were too slow to deal with white-supremacists infiltrating law enforcement and military agencies.
SEE ALSO: Breaking down the $1.9 trillion COVID-relief plan and what it means for you
"When we asked the FBI last year to testify about white supremacists executing plans to infiltrate law enforcement entities across America, the bureau refused and told us it had no evidence that racist infiltration was a problem," Rep. Jamie Raskin (D-Md.) said in a statement. "Now, the January insurrection — and the growing evidence of off-duty law enforcement officers being involved in the attack on Congress — and this newly-leaked report confirm in my mind that the FBI's failure to level with the American people about organized racist infiltration of law enforcement is having dangerous and deadly consequences."
Rep. Raskin, chairman of the House Civil Rights and Civil Liberties Subcommittee, was the leader of a hearing last year on white supremacy and the government's response to it. During Trump's administration, Raskin also released a report that detailed the FBI's warnings on white supremacist infiltration of law enforcement but said the FBI was reluctant to deal with the problem while Trump was at the wheel.
"We are continuing to press the FBI for information about how it plans to counteract the contagion of white supremacist infiltration of law enforcement bodies," Raskin said after learning of the newly released report. "The FBI must answer specifically for what it is doing to combat white supremacist infiltration of law enforcement. It must work to root out officers who seek state power to terrorize our communities under color of law."
Last week, FBI Director Christopher Wray told lawmakers that the FBI has been "sounding the alarm" on the threat of white supremacists for "a number of years now."
While testifying in front of the Senate Judiciary Committee, Director Wray said that, currently, there is 2,000 domestic terrorism investigation, which is up from the almost 1,000 there were when he first began the role in 2017.
"Whenever we've had the chance we've tried to emphasize that this is a top concern and remained so for the FBI," Wray said. "The FBI will not tolerate agitators and extremists who plan or committed violence. Period. And that goes for violent extremists, of any stripe."
The authors of the Feb. 25 report wrote that their assessment is "based on evidence [extremists] expressed a desire to join the military and law enforcement primarily to obtain tradecraft to prepare for and initiate a collapse of society, specifically by engaging in violence against the US government and specified racial and ethnic groups. Online peers encouraged them to seek these careers and [extremists] built relationships with associates seeking military employment, focusing on the associates' current and future martial skills."
The report also says that extremists are "likely to seek to exploit familial and social connections when pursuing military and law enforcement employment, reducing obstacles and increasing opportunities … to acquire tradecraft."