2 men reportedly burglarize same apartment twice
LPD says the men broke in, flashed an AR-15 rifle at the victims, and stole over $1k worth of possessions. Later that day, they went back for more.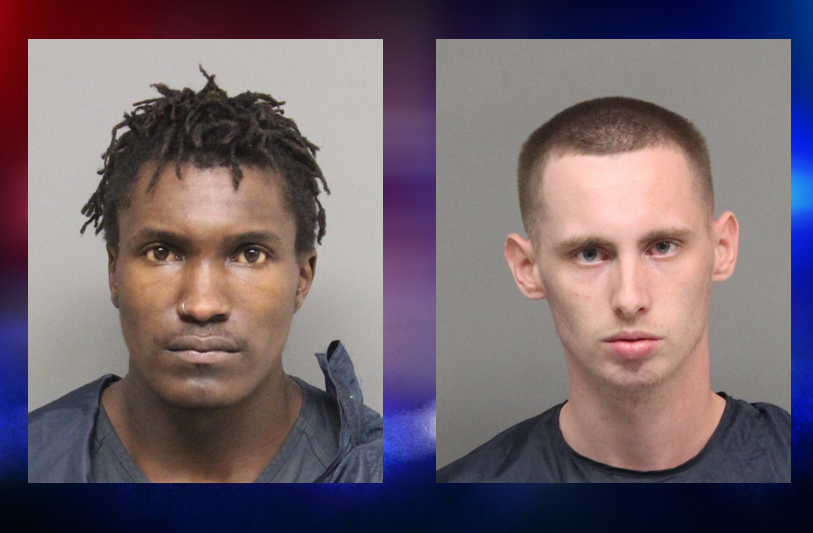 LINCOLN, Neb. (KLKN)- At about 3:27 a.m. on Thursday, LPD reported responding to the report of a belated burglary.
When they arrived, LPD officers say they talked to a 21-year-old female victim and a 19-year-old male victim who told them that two individuals forced their way into the apartment.
The victims told police that once the burglars were in the apartment, they brandished an AR-15 rifle and stole an Xbox gaming system, a speaker, a necklace, and about $400, with a total loss of about $1,100.
At about 6:31 p.m. on Thursday, LPD reported being called to the same apartment after a neighbor reportedly told police that two males may be attempting to burglarize the apartment.
When they arrived at the apartment, officers say they surrounded the apartment and announced their presence to the suspect (s) inside. The two suspects reportedly disobeyed the officers' orders. According to LPD, one of the suspects, Dangelo Harris, 22-years-old, jumped off the balcony and fled from police.
CRIME CONTINUED: Two sentenced to life for 2018 murder of Lincoln mother
After a short foot pursuit, officers say they got Harris into custody. Police say they found an Xbox controller on Harris.
As Harris was being placed under arrest, officers say they saw another person leaving the apartment building. When they tried to contact the individual, later identified as Hunter Bull, 21-years-old, he fled from officers.
After what they reported was a short pursuit, officers say they put Bull into custody as well.
After interviewing victims, suspects, and witnesses, as well as evidence from the scene of the crime, LPD officers say they had probable cause to arrest the two men. Officers cited and lodged Harris and Bull for Burglary (F) and Obstruction of a Peace Officer (M).
SEE ALSO: A 'pino-gregious' crime, one thief swipes $7,000 of wine