Biden to sign on immigration reform
Biden's most recent executive orders will focus on reforming the past administration's immigration policies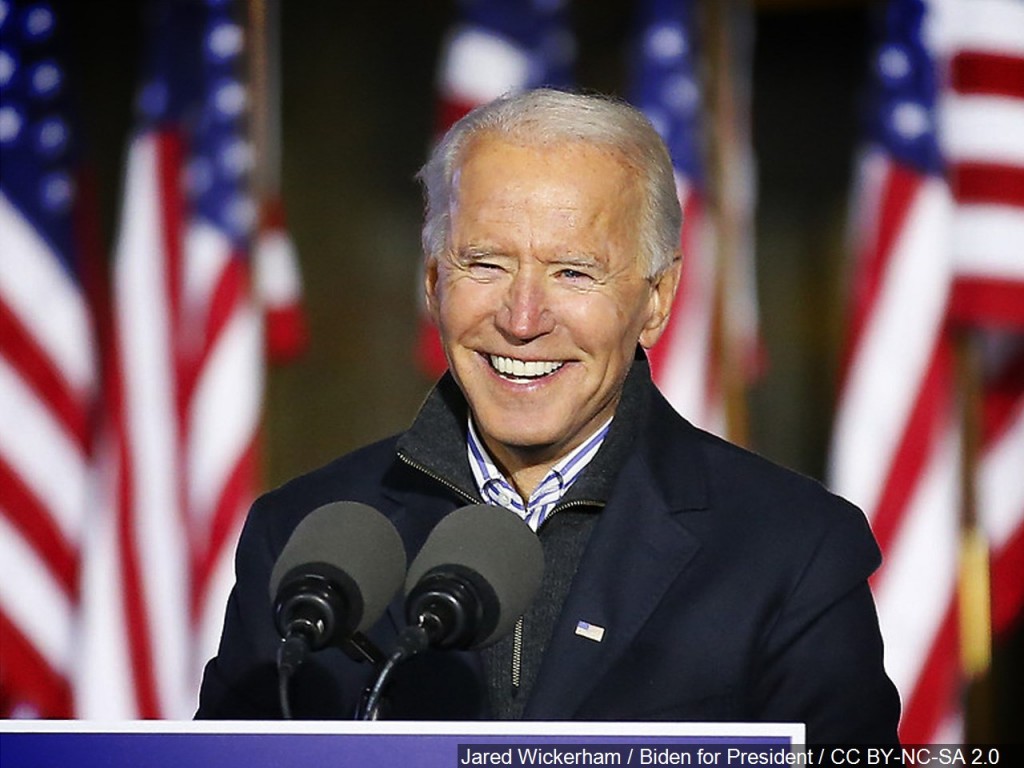 WASHINGTON (KLKN)- In his latest executive action, President Biden is tackling immigration reform for the nearly 11 million undocumented immigrants living in the United States.
On his first day in office, Biden took steps to end the Muslim and Africa ban, halt construction on the Mexican-U.S. border wall, and protect Liberians living and working in the states. He also sent the United States Citizenship Act to Congress; this act "seeks to modernize our immigration system and smartly manage our borders, while addressing the root causes of migration."
SEE ALSO:President Biden to sign healthcare executive actions
"President Biden's strategy is centered on the basic premise that our country is safer, stronger, and more prosperous with a fair, safe and orderly immigration system that welcomes immigrants, keeps families together, and allows people—both newly arrived immigrants and people who have lived here for generations—to more fully contribute to our country," Biden's fact sheet about the executive actions said.
Biden's executive actions outlined:
Creating a task force to reunite families 
"President Biden believes that families belong together. He has made clear that reversing the Trump Administration'simmigration policies that separatedthousands of families at the border is a top priority."
The key part of this action is reuniting thousands of families who were separated at the border, there will be a task force created to ensure this. The task force will work with stakeholders and representatives of the families to find parents and children who were separated by the Trump Administration.
A new strategy addressing irregular migration and create a humane asylum system
"The Trump Administration's policies at the border have caused chaos, cruelty and confusion. Those policies have undermined the safety of our
communities, penalized asylum seekers fleeing violence,and destabilized security across the Western hemisphere. Today, the Biden Harris Administration will begin to roll back the most damaging policiesadopted by the prior administration, while taking effectiveaction to manage migration across the region."
The Biden Harris Administration will begin by addressing the underlying causes of migration. Then, they'll be a collaboration between U.S. partners, foreign governments, international organizations, and nonprofits to "shore up other countries' capacity to provide protection and opportunities to asylum seekers and migrants closer to home." And finally, they plan on ensuring that refugees from Central America and asylum seekers will have access to legal entrance into the United States.
Restore faith in the legal immigration system and promote the integration of new Americans 
This executive order will give the White House more power to strategize immigration integration and inclusion.
"The order requires agencies to conduct atop-to-bottom review of recent regulations, policies, and guidance that have set up barriersto our legal immigration system. It alsorescinds President Trump's memorandum requiring family sponsors to repay the government if relatives receive public benefits, instructsthe agenciesto reviewthe public charge rule and related policies, and streamline the naturalization process."

MORE: Biden's new executive actions to bring economic relief to Americans