Coldest night in 38 years expected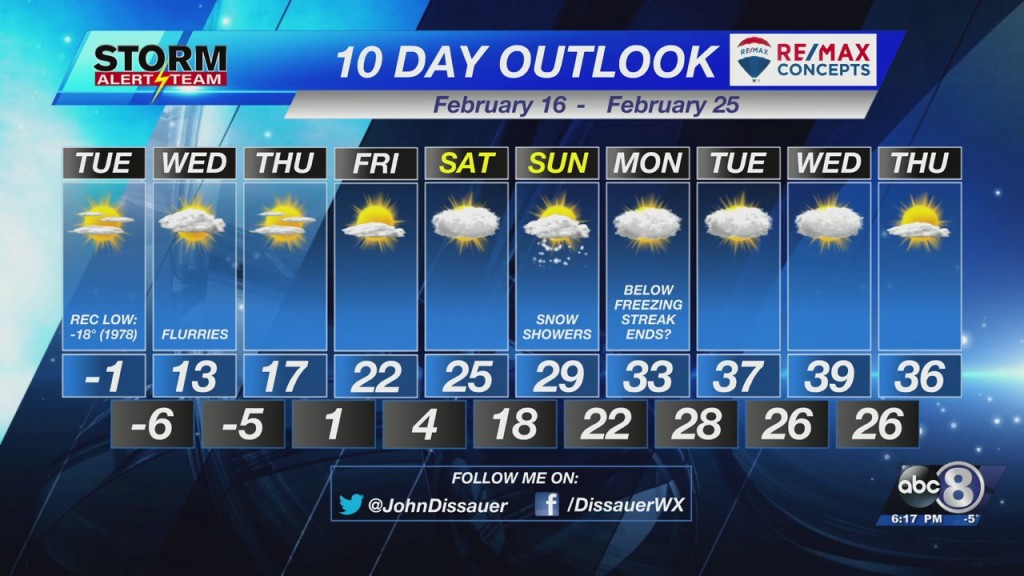 Let me cut to the chase. It is going to be BRUTALLY COLD Monday night and Tuesday morning. Temperatures Lincoln has not experienced since February 1983.
Skies have cleared and the air is very dry thanks to an Arctic high pressure sitting overhead. That will allow temperatures to quickly drop to the -20°s. Not the wind chill, just the air temperature.
This will likely set a new record low temperature in Lincoln. The current record low for February 16 is -18° set in 1978.
Thankfully the wind will be relatively light. However, even just a breeze of a couple miles per hour will have a significant impact at these levels. Wind chill values could drop -30° to -45° by Tuesday morning.
At these levels it isn't just the young and old that could quickly be impacted. Frost bite could begin in just minutes on exposed skin. If you do have to go out be sure to have everything covered!
TUESDAY: Mostly sunny. A little "warmer" with highs from 3° to -3°. Wind chill values will be -15° to -9°.
WEDNESDAY: Partly cloudy. Snow flurries possible. Warmer with highs in the lower teens.
THURSDAY: Things keep warming. Under mostly sunny skies temperatures will top out in the upper teens to near 20°.