Crews holding the line on Natick Fire in Nebraska National Forest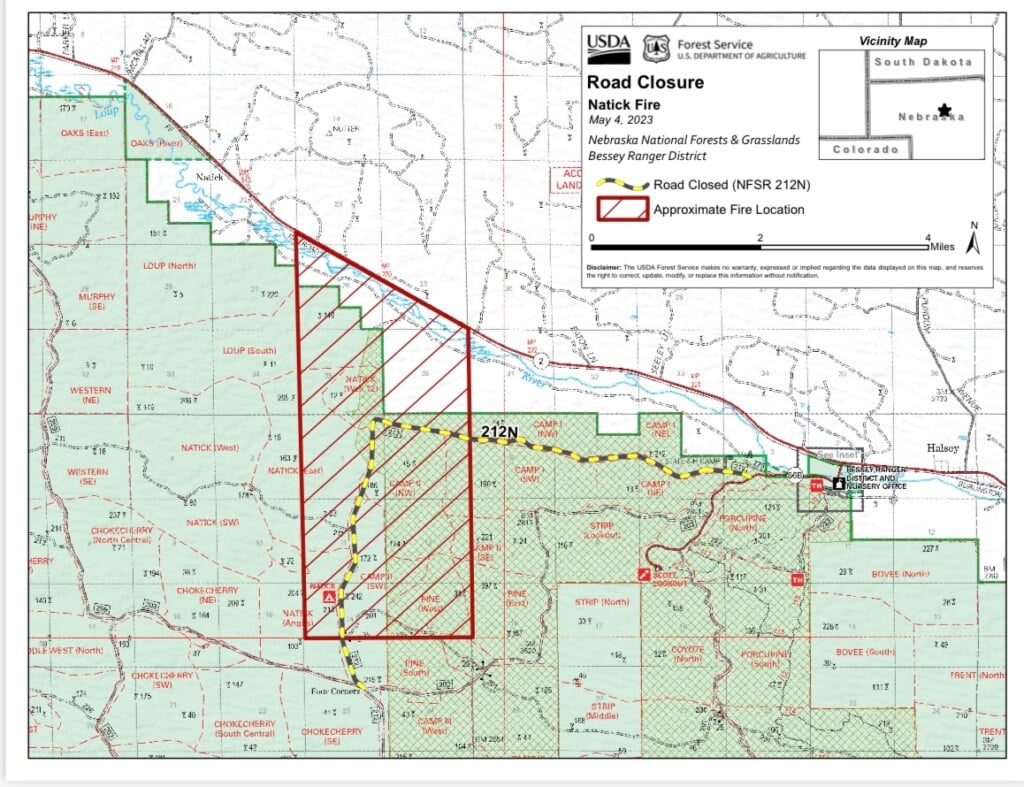 LINCOLN, Neb. (KLKN) — The work continued Friday at the Nebraska National Forest as firefighters tackle another blaze.
Park officials say crews were successful at holding and reinforcing the fire lines they built on Thursday.
The fire continued to burn within the boundaries they set up.
Lightning was cause for concern as a storm passed overhead Thursday, but the rains made it more helpful than harmful.
Several engines were released from the area, lowering the total crew number to 70.
Officials estimate the fire to be 80% contained, with 2,500 acres burnt as of Friday morning.
A fire investigator remains on scene to determine what caused the fire.