Daughter of late LSO Deputy reflects on his life and service
Troy Bailey was a Deputy with LSO for 25 years. He died Friday morning after suffering a heart attack last Tuesday.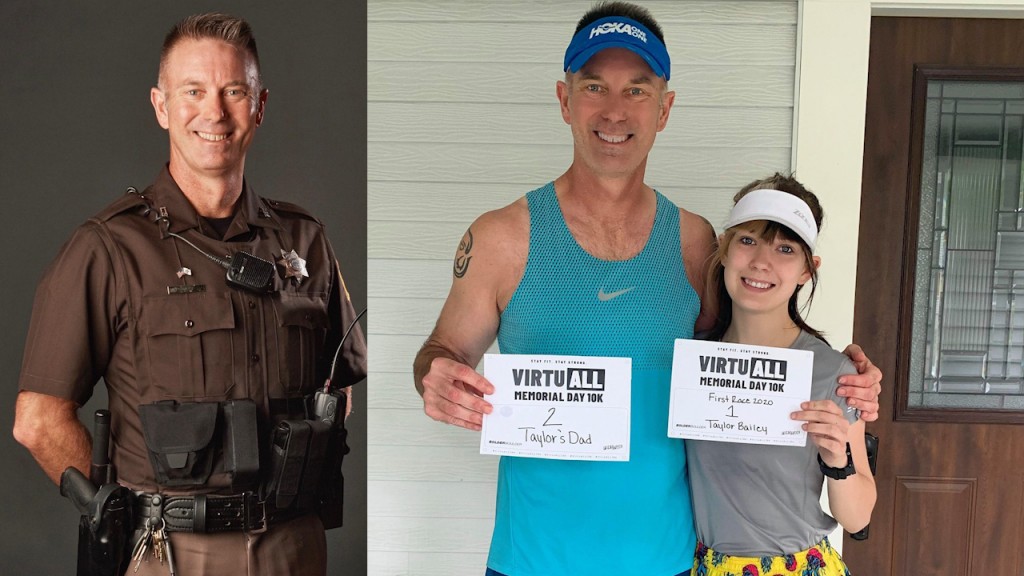 Friday morning, the Lancaster County Sheriff's Office released a statement announcing the passing of Deputy Troy Bailey, a member of the force for 25 years.
Troy was just 53-year-old when he suffered a heart attack on Tuesday, September 8, and ultimately dying on Friday, September 11.
"He was such an amazing person. He was so loving but very direct about how he loved you," says 24-year-old Taylor Bailey, Troy's middle daughter.
Taylor says her dad was a jokester and loved his family more than anything. She says everything he did, he did with love.
"He told you everything you needed to hear even when you didn't want to and you needed to, he had an opinion about everything and he was going to make sure you knew it.. But that was the amazing thing about him is that he was able to say the things that needed to be said," Taylor says in an interview with Channel 8 Eyewitness News reporter Marlo Lundak.
Taylor says Troy was dedicated to those who surrounded him. Whether it was biking with his fiance, or spending time with his kids, stepkids, and two grandchildren.
Most recently, Taylor says her father motived her to run a 10K with him, despite not being an avid runner or fan of running, for that matter. But Taylor says that now, it's her favorite memory with him.
"He's the type of person he doesn't stop, he keeps going, he runs ahead of you but for this one he would run ahead and stop and cheer for me at the corners, stop and take pictures of me and just to see how proud he was of me for finishing that."
The Sheriff's Office described Troy as "an avid outdoorsman, especially Goose hunting. He was well known for making his own Goose calls. He was an enthusiastic triathlete."
But when it came to his job, although it was tough, Taylor says her father had a real impact on people and always wanted them to know they could trust in him no matter the storm.
"He was very dedicated to his people. Being part of a brotherhood and sisterhood and having everyone behind his back and him having their backs and knowing that he's a part of a group of people that have been there during this hard time, they've been nothing but [supportive]."
The Sheriff's Office saying Monday that Troy leaves behind a legacy of service to be proud of.
https://www.facebook.com/LSOnebraska/photos/a.906021169466207/3072754202792882/
"It's so amazing to see all the messages on Facebook. . . I didn't realize how many lives he impacted and how many people loved him and I'm very thankful for that and thankful to see what his life meant to so many people."
Deputy Bailey's funeral service will be held Tuesday, September 15th at Horizon Church at 3200 Granger Parkway at 1:00 p.m.
A map of the procession route can be found below. LSO is encouraging the community to line the route to salute and honor Deputy Bailey. The funeral service is open to the public and masks will be required.