How to get help if your neighborhood isn't plowed
The City of Lincoln says residential streets are 100% complete, but you can still report your street if you have concerns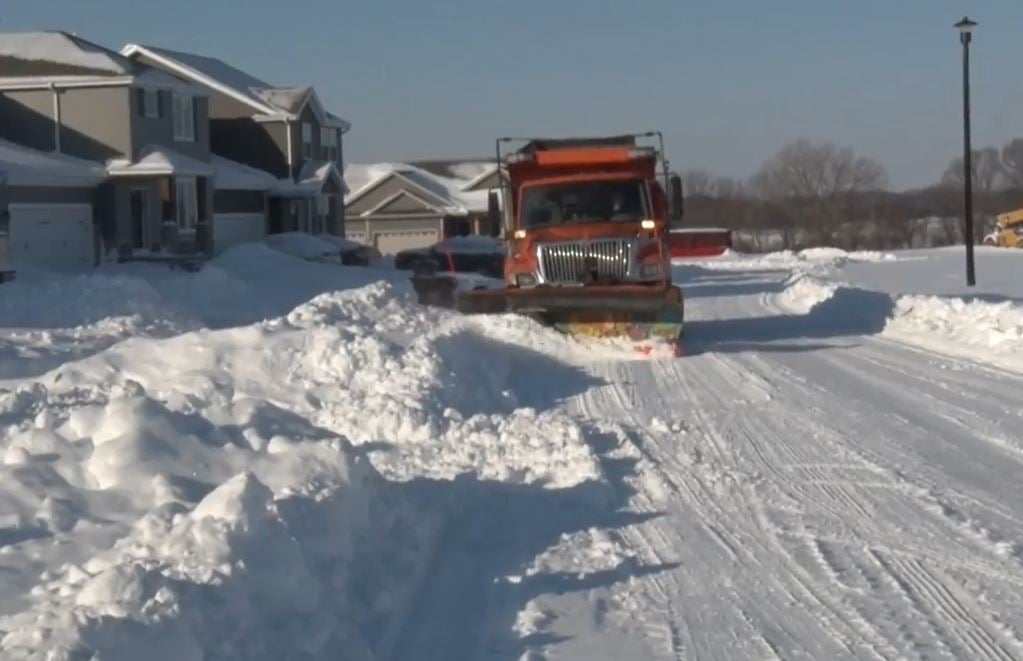 LINCOLN, Neb. (KLKN) – Three days, 2600 miles, and hundreds of contractors and city crews later, the City of Lincoln says snow plowing is 100% complete as of midnight. Crews are still hard at work, however, and if you see a spot that was missed you can report it.
REPORT AN UNPLOWED STREET DIRECTLY TO THE CITY HERE
Plow crews are still working today doing additional cleanup and will be heading to service requests and additional residential areas reported as needing additional work. They will also be working on Friday. That's why it's important to report your concern, and the city does want to thank everyone for their patience during this historic storm. The 8 Investigates Snowy Street Complaint inbox was flooded with more than 400 neighborhood reports.
SNOWY STREET COMPLAINT
REPORT AN UNPLOWED STREET HERE
Snow Removal Districts: These are in effect through Saturday from 12:01 am – 7 am, so snow can be loaded up and hauled out of the area so we don't have as many of those giant mountains of plowed snow.
Parking is banned in these districts during those hours to keep the snow moving.
• Downtown
• University Place
• Havelock
• Bethany
• College View
• 11th and "G"
• 17th and Washington
• 25th and Sumner
Free overnight parking is offered at Center Park Garage, 1100 "N" St. and Green 2 Garage, 530 "P" St. until the ban is lifted or until noon, Sunday, January 31. Customers will be charged the posted rate for any time beyond those hours. Vehicles that remain in the garage past noon will be charged for the entire time the vehicle was in the facility.
Extensive information is available at City of Lincoln Winter Operations (ne.gov)
If you are out driving today, please remove the snow from the top and back of your vehicle. Driving with this large amount of snow can be dangerous for you and others on the road, as the snow will eventually blow off and could limit the vision of other drivers, hit people on the side of the road, or slide down your windshield, blinding you.
If you need help shoveling or cleaning off your car, call the Lincoln Snow Angels