Lincoln goes green with new sustainable initiatives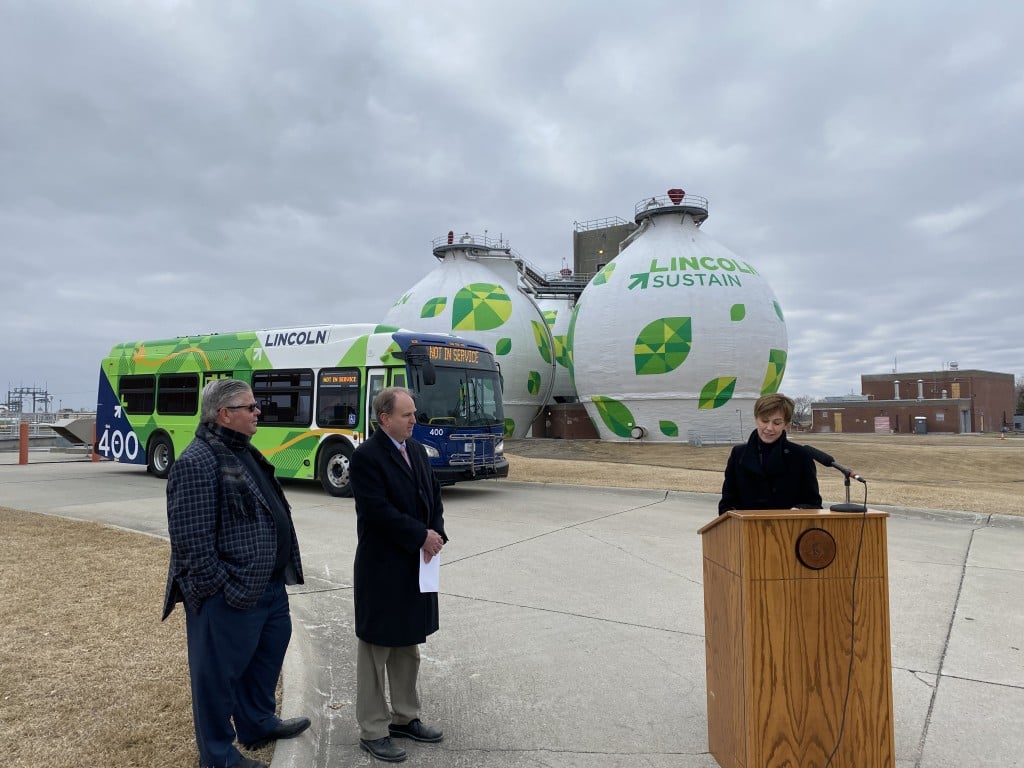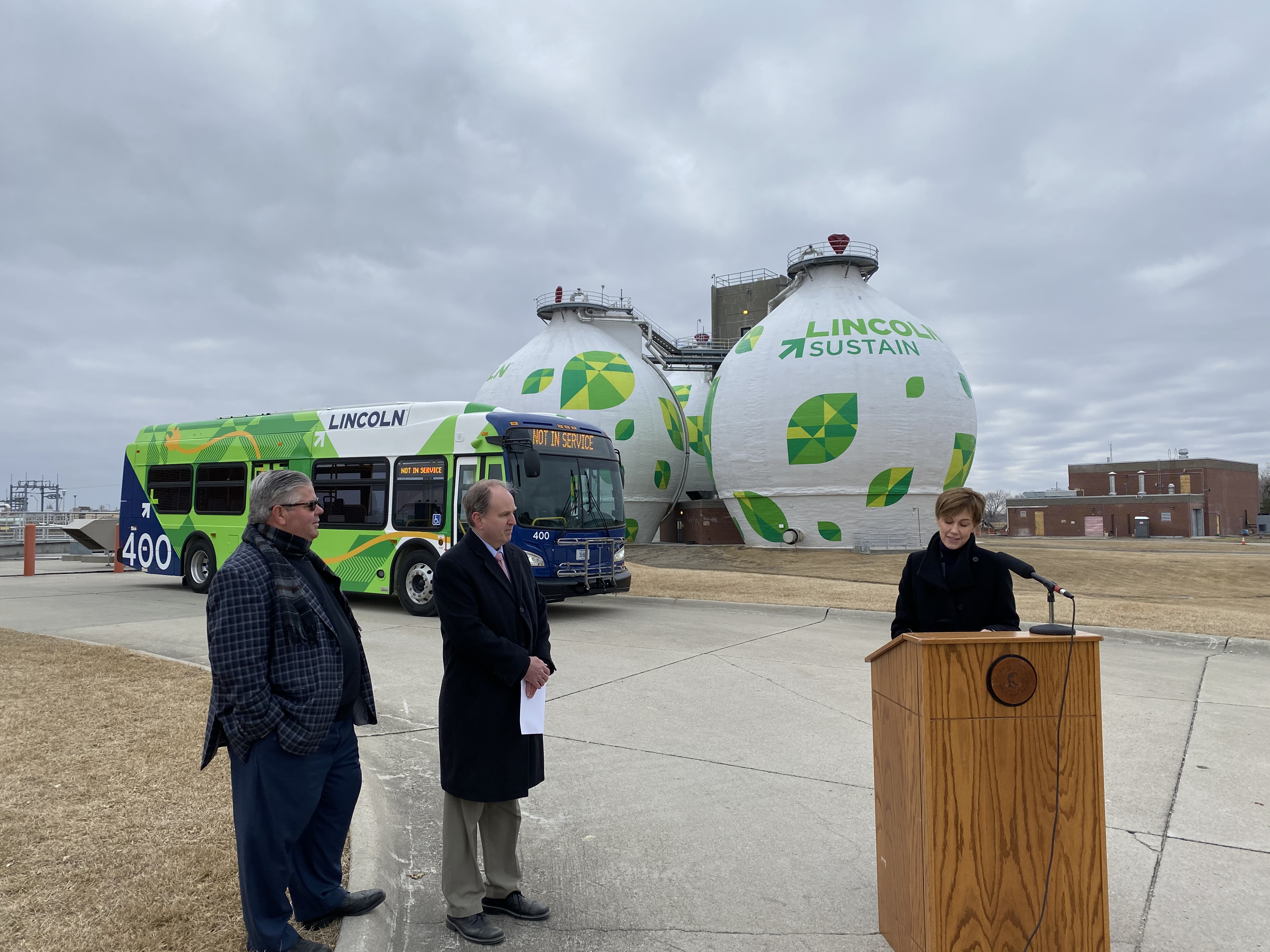 Thursday morning, Lincoln's Mayor Leirion Gaylor Baird announced two sustainable initiatives: a biogas project and new electric-powered buses.
The biogas project involves Lincoln's wastewater system. Since 1991, the city has used the methane biogas produced at these water treatment facilities to generate electricity. In 2017, the generators had become worn out, so the city of Lincoln will be upgrading. The wastewater system will be equip to turn biogas into vehicle fuel, which they hope to sell locally and nationally. The upgrade will cost eight million dollars, but we are expected to earn two million dollars annually through the sale of fuel.
This project is expected to be completed by the summer of 2020. On Monday, Mar. 2, the City Council will hold a public hearing to discuss marketing and selling the fuel. Click here for more information.
As for public transportation, Lincoln's first electric-powered buses were introduced. StarTran will be adding four new electric vehicles to their fleet, and expect to add another six before the end of the year.