Lincoln School of Music performs first-ever outdoor concert
Musicians both young and old took to the stage on Sunday.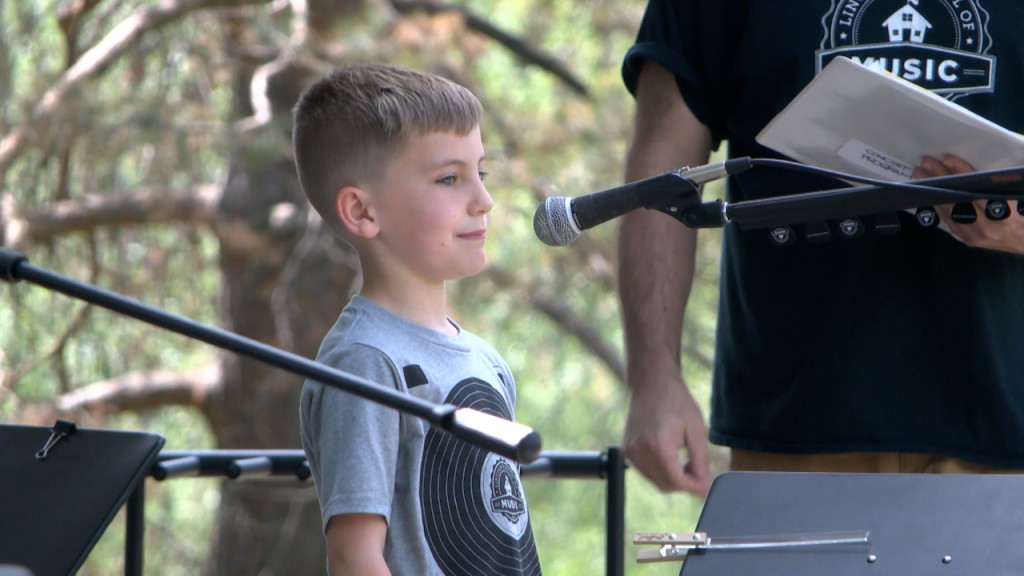 LINCOLN, Neb. (KLKN) – Over 40 musicians performed at Antelope Park Bandshell on Sunday. The Lincoln School of Music hosted a summer concert in the park. Performers of all ages played a variety of instruments in front of a live audience.
"What we like to do is showcase every students ability to kind of give them a chance to rock out and strut their stuff," Lincoln School of Music director Tim Woosley said.
The school usually puts on two shows a year. Due to the pandemic, musicians spent most of the time practicing and performing virtually. The school offers lessons to both young and old aspiring musicians.
Students played the piano, guitar, drums and even sang.
Young students like seven year-old Jaxon brought a unique twist to the concert.
"I made up my own song," Jaxon said. "I'm going to be playing the electric guitar."
Woosley said the kids have been practicing and rehearsing for months. He said music was just what they needed during a time of uncertainty.
"It really helps with coping with some of the stuff that's been going on," Woosley said. "A lot of these guys have been cooped up all year long. This is a really therapeutic thing for them. It's just a great time and it's so much fun. "
If you're interested in learning more about the Lincoln School of Music, you can visit its website, here.
You can view the performance in the video above.