Local pet business raising money for LPD K-9 Unit
The event raised $2,500 dollars for our Lincoln canine officers!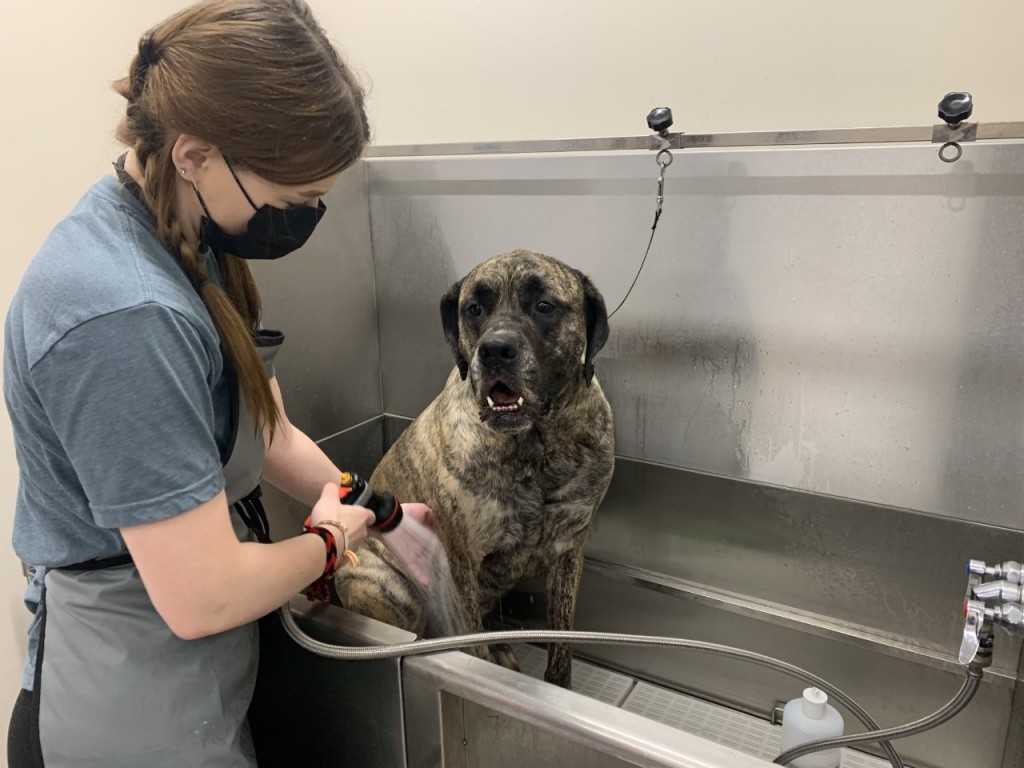 LINCOLN, Neb. (KLKN) – Bailey's Deluxe Pet Care hosted a dog wash fundraiser Sunday that raised over $2,500 dollars for the Lincoln Police Department K-9 Unit.
Dozens of dogs both big and small gathered at the pet shop, near 27th and Highway 2, to get their coats cleaned and nails trimmed. Bailey's raised money for the LPD K-9 Unit to help them buy new and safer equipment for our canine officers, dogs that are funded almost 100% by donations.
"When they spoke about needing and upgrading their equipment, that keeps the canine officers safer, upgrading that equipment, that really tugged on our heart strings," Keith Pytlik, co-owner of Bailey's said.
For the pet business, it was top priority to run this fundraiser no matter what the weather was for our furry friends that make our community a better place.
"Well the dogs don't get a day off because of the rain, so rain or shine, we're going to push through and raise money for them," Pytlik said.
The goal was to wash as many dogs as they could and raise as much money as possible, and they did just that. The event raised $2,500 dollars for our local canine officers.