Nebraska police departments denounce officers accused in Tyre Nichol's death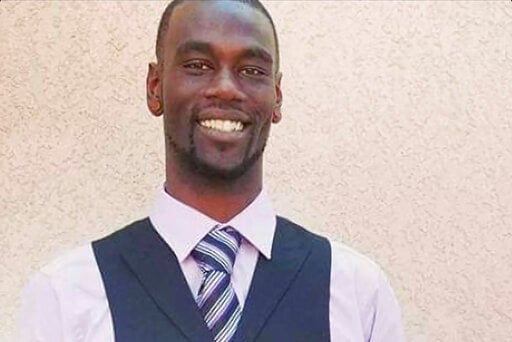 LINCOLN, Neb. (KLKN) — Police chiefs from Lincoln and Omaha are condemning the alleged actions of five Memphis officers.
On Friday, the City of Memphis released footage in the death of 29-year-old Tyre Nichols. The four videos appear to show five officers brutally beating Tyre Nichols between two scenes.
The apparent beating took place on Jan. 7. Nichols died three days later from the injuries he suffered.
Following the release of the footage, the Lincoln Police Department and the Omaha Police Department reacted Friday night.
Lincoln Police Chief Teresa Ewins shared outrage over the footage, saying the actions of the five officers do not represent all police.
"Like so many of you, I have seen the media coverage and body worn camera footage of the death of Tyre Nichols in Memphis, Tennessee. We share the outrage, anger and profound sadness by the egregious actions of those officers. I am deeply saddened for Mr. Nichols' family, friends and his community," Chief Ewins said in a statement. "The actions of the officers involved in this tragedy do not represent all law enforcement officers. It is extremely difficult for Lincoln Police Department employees to see a profession, that they have dedicated their lives to, tarnished once again by others. Lincoln is an incredible community that celebrates diversity and mutual respect for others. We will work with our community partners to help answer questions or concerns they have regarding this incident."
Omaha Police Chief Todd Schmaderer offered a similar sentiment, even calling the officers' actions criminal.
"As an agency we want to express our sadness and offer our condolences to the family of Mr. Tyre Nichols. I want to commend the Memphis Police Chief and District Attorney for taking swift, decisive actions regarding the involved officers," said Chief Schmaderer in a press release. "Criminal activity by police officers can never be tolerated. Not in Memphis. Not in Omaha. Not anywhere. The five Memphis officers have undermined the trust that communities place in law enforcement all across the country. We denounce their actions. The Omaha Police Department is dedicated to upholding the trust placed in it by the community. Further, we are committed to transparency, accountability, and the high level of integrity that our citizens demand."
SEE ALSO: A timeline of events in Tyre Nichols arrest, death
The five officers seen in the footage were fired from the Memphis Police Department and have since been charged.