One-On-One with Bill Moos
Sports Director Andrew Ward sits down with Nebraska's athletic director over Zoom.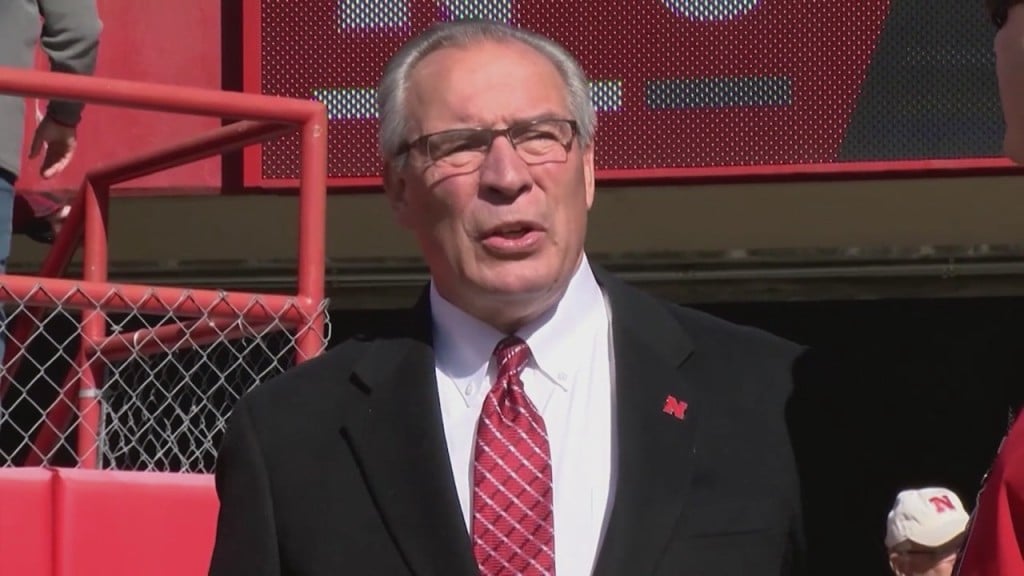 LINCOLN, Neb. (KLKN) — It's been over a week since Wisconsin canceled its game against Nebraska due to COVID-19 concerns. And ever since that time, it's been another round of national backlash after the Huskers tried to replace the Badgers with a non-conference opponent.
However, athletic director Bill Moos stands by Nebraska's decision to pursue another foe. And the Huskers went through all the right channels even though the Big Ten ultimately denied their request.
"I was hopeful and I was encouraged that the conversation was lengthy with the presidents and chancellors," Moos told Channel 8 in a Zoom interview on Wednesday. "At the end of the day, I'm not totally surprised."
Nebraska head coach Scott Frost wore his emotions on his sleeve during his weekly media availability on Monday when asked about the conference's decision multiple times. Moos admitted, it's been a difficult time on everyone. However, the Huskers continue to do everything right when it comes to the pandemic.
"It isn't on us," Moos said. "I knew there would probably be cancellations."
Nebraska's new home opener is now Nov. 14, against Penn State at 11:00 a.m. on FS1.
There's been recent chatter that the Big Ten has considered bringing fans back into stands for the second half of the season. Moos said those conversations will likely start happening next week.
"I think there's a chance," Moos said. "Maybe we can have some of our great fans in Memorial Stadium and our players will have a chance to perform for them live."
Moos also said he wasn't too worried about the rising COVID-19 cases in the state of Nebraska, especially in Lancaster County. He believes the Husker faithful would follow the protocols put in place.
"Our fans are very knowledgeable, very experienced, they would do what's asked of them," Moos said.
Other notes from Channel 8's 1-on-1 interview with Nebraska's athletic director:
The Nebraska track and field team has resumed workouts after a COVID-19 outbreak. "Things we're watching very closely, especially with a squad that big," Moos said.
There hasn't been any other concerns with other programs since they initially started bringing players back, according to Moos.
Moos confirmed that the Huskers men's basketball team is on the verge of announcing a schedule for the upcoming season, possibly as soon as next week. Nebraska is expected to host a multiple team tournament (MTE), though it still needs approval from the Big Ten.
The conference is also still waiting to approve the amount of fans allowed at men's and women's basketball games this season.
Moos said Nebraska athletics still has 30-31 employees on furlough with the hopes they will return at the beginning of next year. "That's still our goal," Moos said.
You can watch the full segment with Bill Moos and Andrew Ward during Channel 8's "Husker Power Hour" special on Saturday from 10:00-11:00 a.m.
RAW INTERVIEW: