Parts of Nebraska to begin Phase 1B of vaccines next week
Are you in Phase 1B of vaccination? Read below to find out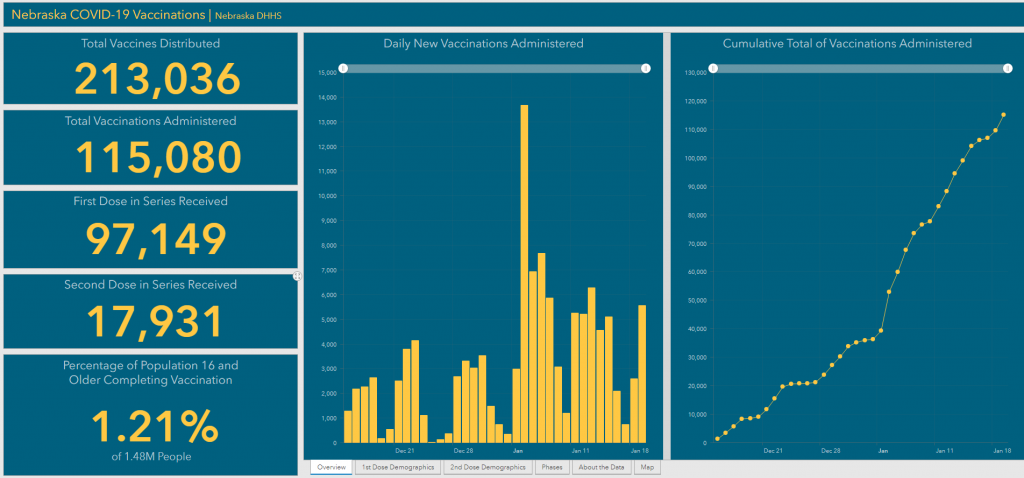 LINCOLN, Neb. (KLKN)- Nebraska's Department of Health and Human Services says most of Nebraska should see Phase 1B vaccination begin next week. Douglas and Lancaster County begin Phase 1B in early February.
MORE:Vaccine rollout in Lincoln not "first-come, first-serve"
Last week, DHHS announced that Phase 1B priority groups will expand to include those who are 65 and older and those who are at high-risk for contracting COVID-19.
The CDC listed these as high-risk conditions:
Cancer
Chronic kidney disease
Down Syndrome
COPD (chronic obstructive pulmonary disease)
Heart conditions
Obesity
Pregnancy
Smoking
Sickle cell disease
Type 2 diabetes
and these conditions as "might be at an increased risk":
Asthma
Cerebrovascular disease
Cystic fibrosis
Hypertension or high blood pressure
Immunocompromised state from blood or bone marrow transplant, immune deficiencies, HIV, use of corticosteroids, or use of other immune weakening medicines
Neurologic conditions, like dementia
Liver disease
Overweight
Pulmonary fibrosis
Thalassemia
Type 1 diabetes
On January 20, the Nebraska health department launched a vaccine registration site and reported that 100 people every second were trying to register by 8:30 in the morning.
Click here to go to the website. 
NEBRASKA'S NUMBERS: Nebraska's COVID-19 case numbers lower this week