Three hospitalized, five displaced after north Lincoln apartment fire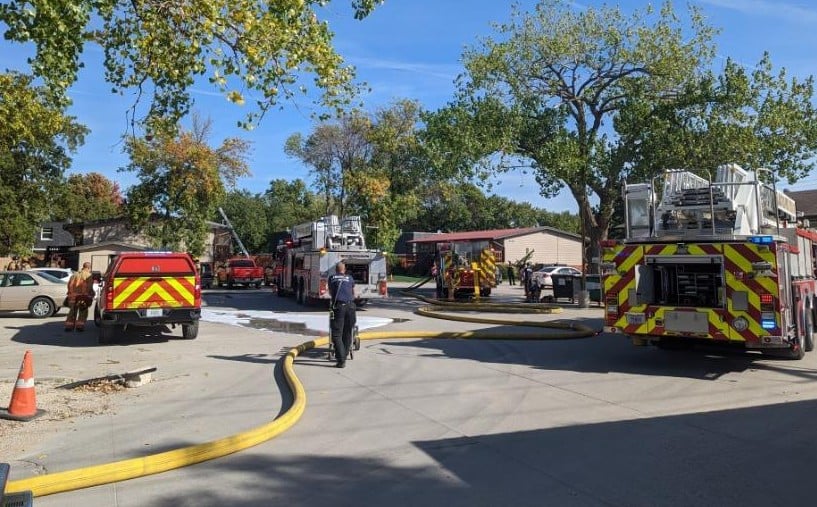 LINCOLN, Neb. (KLKN) – Five residents were displaced Monday morning after a fire at an apartment complex near North 44th Street and Cornhusker Highway.
A caller first reported the fire around 10:17 a.m. saying they could see flames and smoke from outside of the building.
Crews battled the blaze for over an hour, and gas and electricity services were shut off from the building to prevent any further spread.
Battalion Chief Curt Faust said the fire was started after a child was playing with a lighter and accidentally started a fire in the storage shed attached to the building.
"We are always trying to prevent fires and with children playing with lighters there are several different options," Faust said. "Childproof lighters, lock and secure your lighters, and just common-sense approach to prevention is what we're advocating for today."
One adult and two minors were hospitalized with smoke inhalation and some minor burns.
Faust also said there were two cats involved in the fire, one of which died.
The other survived after being given a pet oxygen mask by a firefighter, and Faust says the cat is now doing fine.
The total damage to the building and its contents is worth about $100,000.