Ship 'partially refloated,' but still stuck in Suez Canal
The ship has started floating once more, but isn't completely free yet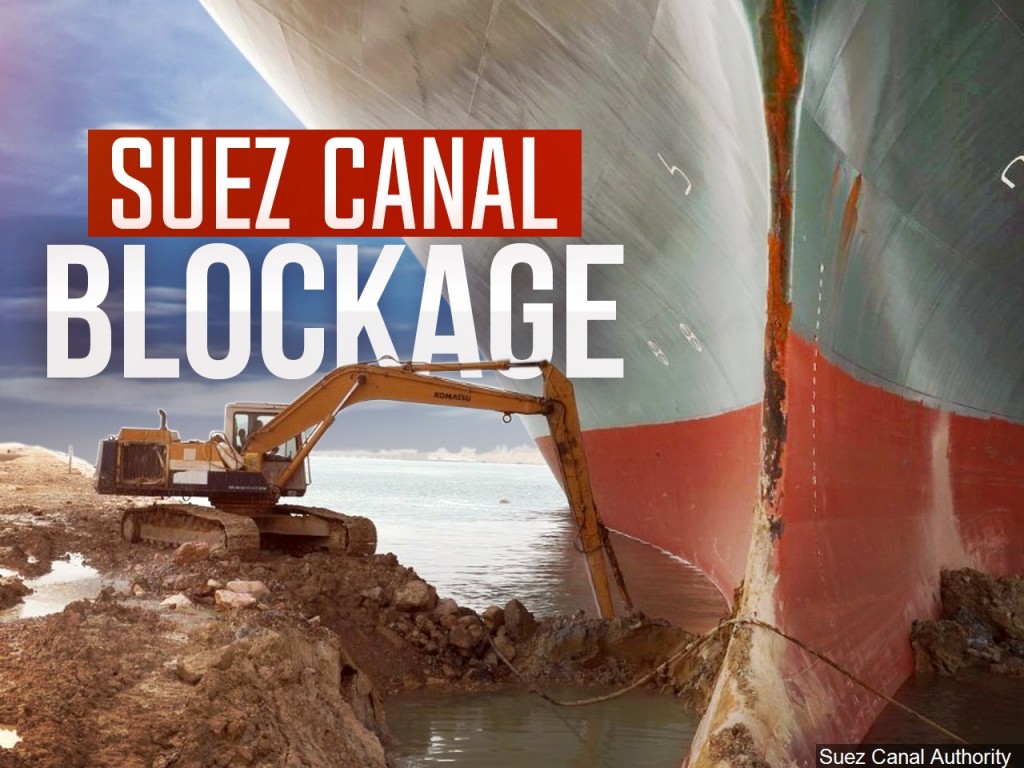 SUEZ, Egypt (AP) — Engineers have partially refloated the container ship that is wedged across the Suez Canal.
But the massive ship is still blocking traffic and there are no details about when it might be fully freed. The canal services firm says the ship was partially refloated after tugboats pushed and pulled while the full moon's tides raised the water level.
MORE: Iowa State rowing team boat capsizes, leaving 1 dead, 1 missing
Dredgers are also removing mud and sand around the ship. Satellite images show the vessel's bulbous bow still wedged in the canal's eastern bank.
The skyscraper-sized Ever Given became stuck in the canal last Tuesday and has held up $9 billion in global trade each day.
SEE ALSO: Wildlife Safari in Ashland hit historic high amid pandemic 
Updated statement from Suez Canal Authority obtained by ABC News: "The Ever Given Panamanian container ship has successfully started to re-float after the ship responded to the tugging and towing maneuvers as the ship's course was significantly modified by 80% and the stern of the ship moved away from the shore by 102 meters. The maneuvers are scheduled to resume again from 11:30 am as the water level rises to its maximum level to reach 2 meters, allowing the ship's course to be completely straightened."