SOURCES: Capitol Officer's death now a federal murder investigation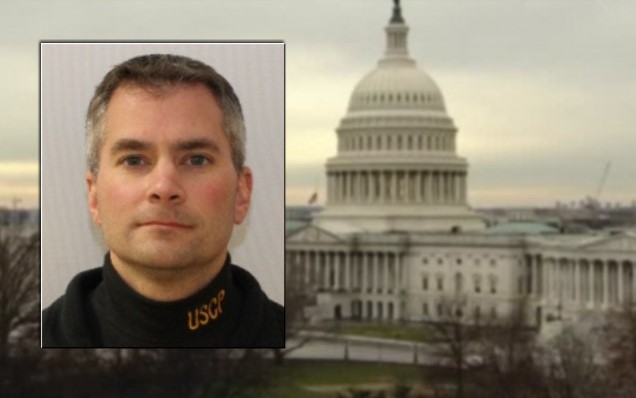 WASHINGTON (ABC) — The U.S. Attorney's Office in D.C. has opened a federal murder probe into the death of U.S. Capitol Police (USCP) officer Brian Sicknick, sources tell ABC News.
The investigation is currently being conducted by both the FBI and the D.C. Metropolitan Police Department.
Sources say his death is believed to have been caused by a medical condition, however, reports of Sicknick being attacked by a fire extinguisher and/or other items are being looked into.
So far, reports of these attacks have not been confirmed.
ABC senior justice correspondent Pierre Thomas reported on Good Morning America that we can expect authorities will be combing through surveillance footage and speaking with witnesses.
More: United States Capitol Police Officer involved in riots dies
Friday morning, the White House, for the first time, commented publically on Sicknick's death.
Deputy Press Secretary Judd Deere wrote:
"Anytime a member of law enforcement dies in the line of duty it is a solemn reminder to us all that they run toward danger to maintain peace. The President and the entire Administration extend our prayers to Capitol Police Officer Brian Sicknick's family as we all grieve the loss of this American hero."
House Speaker Nancy Pelosi also order the Capitol Building's flag to be flown at half-staff in honor of the twelve-year police veteran.
Pelosi stated:
"On behalf of the House of Representatives, I send our deepest condolences to the family and loved ones of Officer Brian Sicknick, who died after defending the Capitol complex and protecting those who serve and work here. The perpetrators of Officer Sicknick's death must be brought to justice.

The violent and deadly act of insurrection targeting the Capitol, our temple of American Democracy, and its workers was a profound tragedy and stain on our nation's history. But because of the heroism of our first responders and the determination of the Congress, we were not, and we will never be, diverted from our duty to the Constitution and the American people.

I have ordered the flags at the Capitol lowered to half-staff in Officer Sicknick's honor. The sacrifice of Officer Sicknick reminds us of our obligation to those we serve: to protect our country from all threats foreign and domestic. May it be a comfort to Officer Sicknick's family that so many mourn with and pray for them at this sad time."
Read the USCP Union's statement in honor of Ofc. Sicknick here: Press Release Officer Tribute Jan 8th 2021