UPDATE: Suspect in Minnesota shooting identified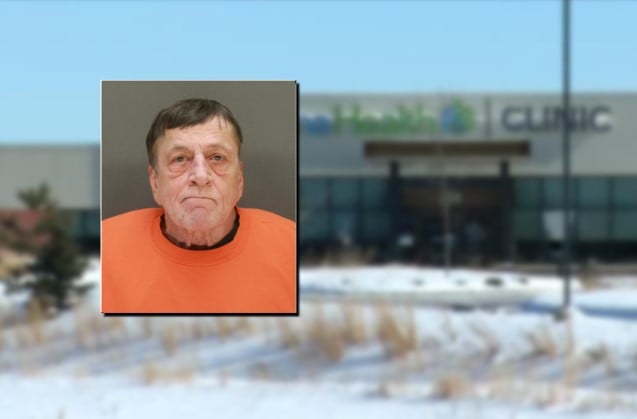 BUFFALO, Minn. (KSTP) — UPDATE: The shooting suspect in custody has been identified as 67-year-old Gregory Ulrich, according to the Wright County Sheriff's Office.
Shots were fired inside a Minnesota health clinic Tuesday morning. At least one death has been reported and four have been injured.
Ulrich had reportedly called the police himself, according to ABC News.
Minnesota Governor Tim Walz said "improvised explosive devices" were also used, but it is unclear whether any were detonated.
Officials say Ulrich was "no stranger to law enforcement."
ABC News reached out to Ulrich's brother who said he'd undergone back surgery a few years ago and allegedly became addicted to opioids.
Buffalo Police Chief Pa Budke said, "There's a history of him being unhappy with the healthcare he received."
Ulrich was banned from the Allina Clinic, the scene of the crime, back in 2018 as stated in his arrest record.
In a recent statement from the Wright County Attorney said "I will aggressively prosecute Ulrich for this horrible crime and the pain he caused to the victims, their families, and the entire community."
Ulrich will be charged with second-degree intentional murder, four counts of attempted first-degree premeditated murder, and possession of explosive or incendiary devices.
---
Original story posted Feb. 9.
A shooter is now in custody after opening fire at a Minnesota health clinic, reports the Buffalo MN Police Department.
Shots were fired late Tuesday morning inside the Allina Health Clinic Crossroads campus. Officials say the situation was contained around 11:40 a.m. There is no continued threat to public safety.
Buffalo Police Chief Pat Budke told ABC affiliate KSTP that there are victims, although "we don't know of any fatalities right now."
Budke adds that the Minneapolis bomb squad is heading to the area to clear the site as a precaution.
This story is developing, we'll keep you updated as new details arise.