Walter Mondale, Carter's vice president, dies at 93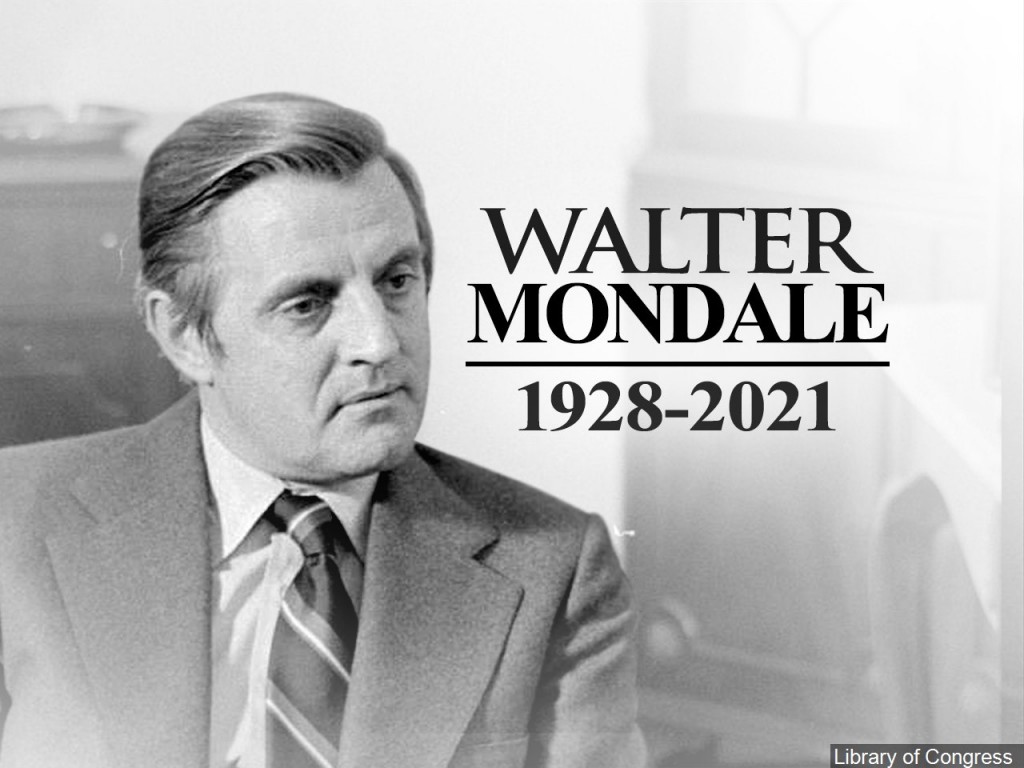 MINNEAPOLIS (AP) — Former Vice President Walter Mondale, a liberal icon who lost one of the most lopsided presidential elections after bluntly telling voters to expect a tax increase if he won, has died. He was 93.
Mondale's family says he died Monday in Minneapolis. Mondale served Minnesota as attorney general and U.S. senator.
He followed the trail blazed by his political mentor, Hubert H. Humphrey, to the vice presidency, serving under Jimmy Carter from 1977 to 1981. Mondale's own try for the White House, in 1984, came at the zenith of Ronald Reagan's popularity.
On Election Day, he carried only his home state and the District of Columbia.
SEE ALSO: Officer's death after insurrection was ruled "natural causes"
Current VP, Kamala Harris, said he "led an extraordinary life of service" in a Tweet.
Vice President Walter Mondale led an extraordinary life of service—in uniform during the Korean War, as a Senator, and as Vice President. I was able to speak with him just a few days ago and thank him for his service. I'll miss him dearly, and my heart is with his family today.

— Vice President Kamala Harris (@VP) April 20, 2021
Walter also sent a warm note to his former staffers and campaign alumni saying he wanted to tell them how much they meant to him.
On Saturday afternoon, Walter Mondale sent this note to his former staffers and campaign alumni, saying: "Together we have accomplished so much and I know you will keep up the good fight. Joe in the White House certainly helps." pic.twitter.com/PdYk42NXtK

— Jeff Zeleny (@jeffzeleny) April 20, 2021