Procession and final celebration of life for LSO Deputy Troy Bailey
Family, colleagues and the community honored the late Deputy at his funeral and with a procession Tuesday in southeast Lincoln.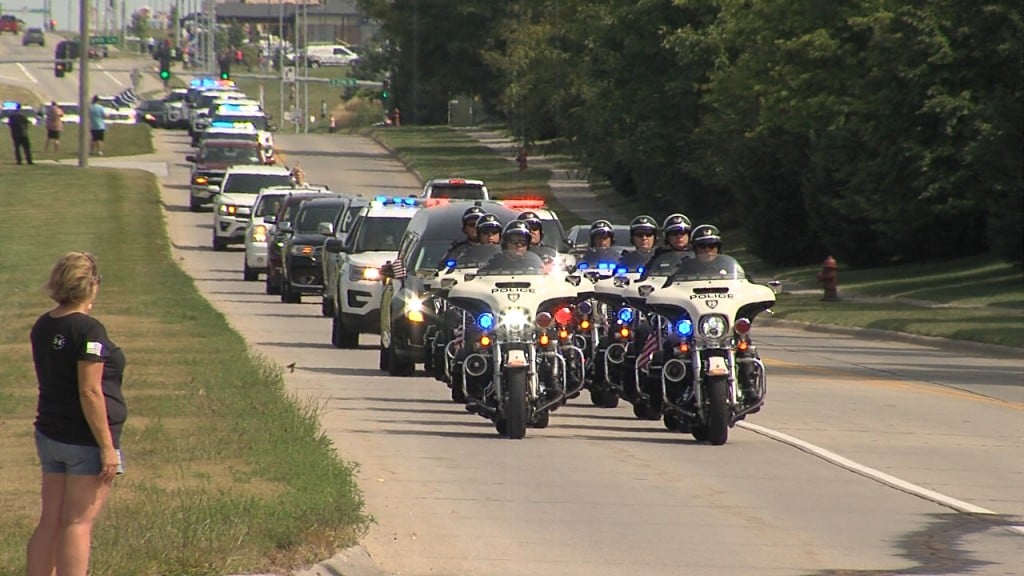 Deputy Sheriff Troy Bailey was honored one last time Tuesday afternoon at his funeral service and with a procession.
The Deputy's final call on dispatch came at the end of his funeral service, around 2:00 p.m.
"His dedicated service to the citizens of Lancaster County will never be forgotten, it said."
His funeral comes just days after Lincoln said goodbye to LPD Investigator Mario Herrera. In an interview with Channel 8 Eyewitness News reporter Marlo Lundak, Deputy Bailey's middle daughter, Taylor, says her dad was loving, dedicated, and an 'amazing person.'
Much like at Investigator Herrera's service, supporters could be seen with signs and flags along the procession route, giving thanks to Bailey for his service.
"They do really wonderful work and don't always get the appreciation that they deserve sometimes and so just to be here and help out show our support in any way we can and see the community come together is a wonderful thing," says one supporter Brett Neal.
The feeling is much of the same for another supporter, Robert Dodds. "I have a lot of friends in law enforcement and I just back the blue. Wholeheartedly."
Lincolnites and law enforcement officials say that seeing the community rally together has been moving.
"Anytime anybody has a moment of grief like this, it seems like we all come together and we support each other, and it's an amazing thing," says Captain Jesse Theiler with Lincoln Fire and Rescue.
Another supporter, Cindy Neal, says it's been heartwarming to see Lincoln's unity. "It's amazing how many people that are really out there supporting the officers."
"It almost brings a tear to my eye, but its great to see the community come together," says Dodds.
Bailey's final call on Lincoln dispatch ended with the words, "He will forever be in our hearts. #90287 End of Watch."