Ten Biggest Local Headlines of 2021
As we close the book on the year 2021, we take a look back at some of the major headlines here locally.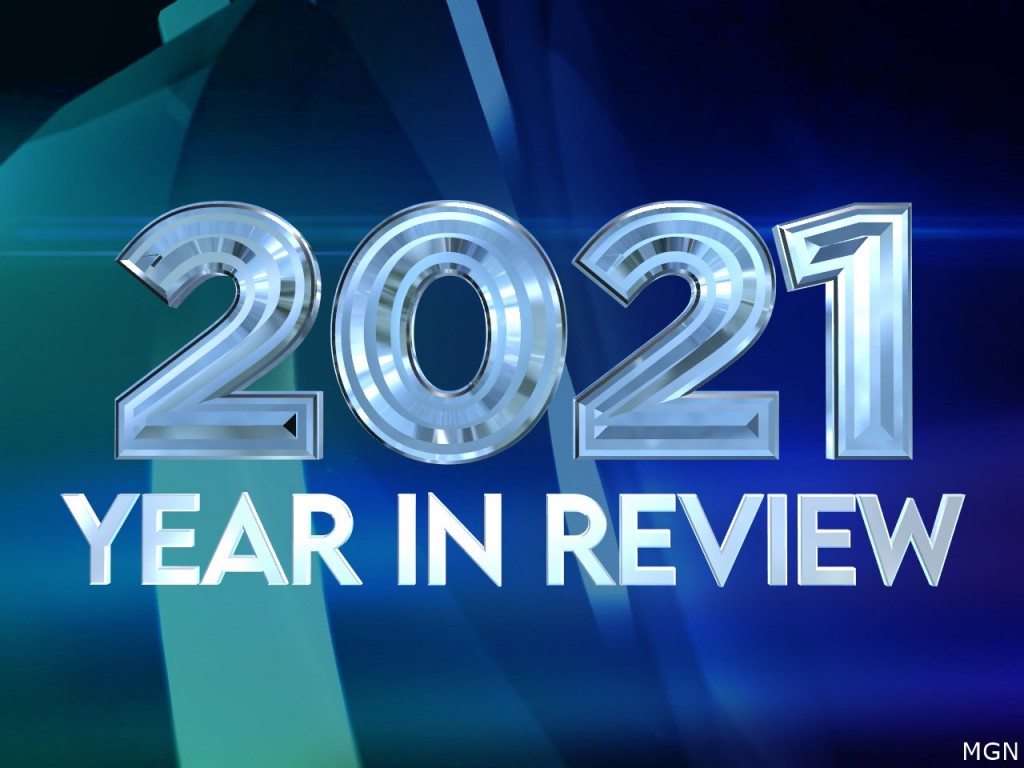 LINCOLN, Neb. (KLKN) – At the beginning of 2021, many people had a renewed hope in the fight against covid-19.
More and more vaccines were arriving and being administered to medical personnel as well as staff and residents of long-term care facilities.
But shipments of the vaccines were limited.
As the year went on, more and more people became eligible to receive their shot and the fight against the virus continued.
With the vaccine rollout, life was beginning to look much more normal than it did in 2020.
Memorial Stadium was rocking again with fans at Husker football games and an incredible Garth Brooks concert in August that was the country superstar's last show before canceling the rest of his tour.
Nebraska football welcomes fans back inside Memorial Stadium
And speaking of the Huskers, a major headline for them this year was Athletic Director Bill Moos stepping down from his position.
His replacement? Trev Alberts.
Alberts is a former All-American linebacker for the Huskers, who was previously the Athletic Director at Nebraska-Omaha.
Alberts played for the Huskers from 1990-93′ and was the number 5 overall pick in the 1994 NFL draft.
Nebraska volleyball also making the headlines in 2021!
Battling through the NCAA tournament as the No. 10 seed.
The Huskers knocking off No. 2 Texas and No. 3 Pittsburgh, making it all the way to the championship game once again!
They faced No. 4 Wisconsin in an all Big Ten matchup, but unfortunately, lost a hard fought game in 5 sets.
Husker volleyball loses NCAA title to Wisconsin in five sets
In weather headlines, an historic snowfall that many people will never forget.
On January 25th, Lincoln tallied 14.5″ of snow; the second snowiest day on record!
Then in the next couple days, we received about another inch on top of that.
Lincoln Public Schools students got two snow days in a row!
January 2021 is now the snowiest January on record.
Then, who could forget the wind storm that blew through in mid-December.

28 tornadoes touched down in Nebraska on December 15th and Lincoln recorded a 93 mile per hour wind gust at the airport.
That's as strong as a category one hurricane!
We also broke a record that day with a high temperature of 74 degrees.
Along with the wind, some parts of the state saw snow, blowing dust and smoke.
In crime news in 2021, Aubrey Trail became the 12th inmate on Nebraska's death row for the murder and dismemberment of Lincoln woman Sydney Loofe.
However, there is no guarantee he will be executed as Nebraska does not currently have the drugs for a lethal injection.
Trail's accomplice, Bailey Boswell was not sentenced to death, but instead given life in prison.
Aubrey Trail now 12th person on Nebraska's death row
Protesters surrounded the UNL fraternity of Phi Gamma Delta after allegations of sexual assault.
UNL Police said the alleged assault happened between a 17-year-old female UNL student and a 19-year-old male student.
The fraternity was later suspended through 2026.
No arrests have been made in the case.
UNLPD releases more details on FIJI sexual assault allegation
In viral news in 2021, "We All Quit!" said the employees of a Burger King in north Lincoln.
A photo of the sign going viral on social media.
Two former employees told Channel 8 that management was the reason people quit.
They said they were understaffed and working in a kitchen with no air conditioning in the heat of summer.
And finally, the world fell in love with "Little Josh," the 4-year-old who won the Josh Fight in Lincoln.

It was when dozens of people with the name Josh gathered to duke it out with pool noodles.
The winner getting to keep their name, with everyone else having to change theirs. It was all in good fun and attracted hundreds of spectators.
In the end, 4-year-old Josh Vinson, Jr. was handed a Burger King crown, a champions belt and a tiny trophy.
He was then hoisted up on the shoulders of the other Joshs, with the biggest smile on his face.
'Little Josh' earns ultimate title at Lincoln's 'Josh Fight'